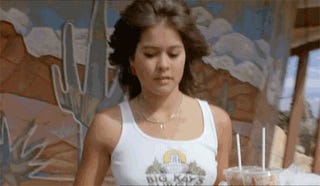 Italy and their Autogrills? Not bad, but America does highway stops better. And these ten places are the musts. Bon appétit.
---
10.) Mars' Cheese Castle In Kenosha, WI
It's a castle full of cheese.
Great place to stop on your way to/from Chicago to just about anywhere in WI. Great restaurant, and best of all, great cheese. Perfect for curing a hangover!
The cheese castle is the greatest stop in the world.
We always stop on the way back from Milwaukee. It has some of the best cheese.
Sounds like a cheesy dream.