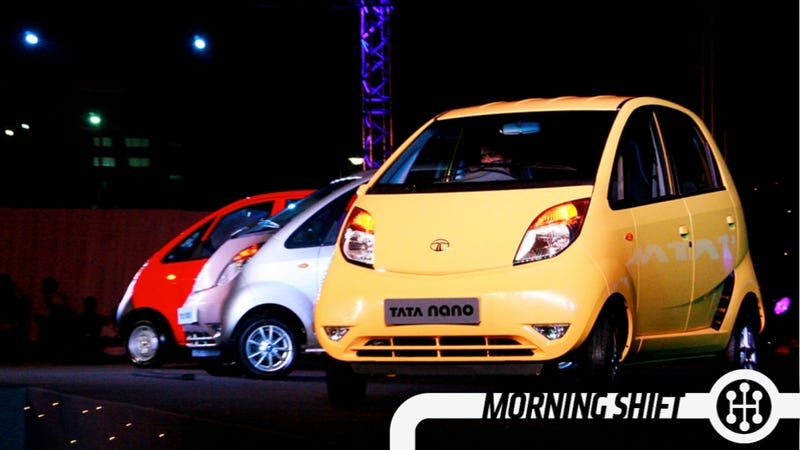 This is The Morning Shift, our one-stop daily roundup of all the auto news that's actually important — all in one place at 9:30 AM. Or, you could spend all day waiting for other sites to parse it out to you one story at a time. Isn't your time more important?
1st Gear: The Last Honda Civic And The Tata Nano Have The Same Problem
A great report today from Sean McLain in the WSJ about why the Tata Nano bombed. There was so much hype about the world's cheapest car (roughly $2,000) that few people asked if India's growing middle class wanted it.
The logic seemed sound: Someone who had previously only been able to afford a bike would want something more car-like at an approachable price and wouldn't care about fancy items. Any car is better than a bike.
It turns out that those climbing into India's middle class want cheap cars, but they don't want cars that seem cheap—and are willing to pay more than Tata reckoned for a vehicle that has a more upmarket image.
Tata's plan is to add chrome and other features to make it seem nicer.
This is basically the same mistake that Honda made with the exceedingly mediocre 2012 Honda Civic. Planners assumed that, with an economy in shambles, Americans would want a cheaper, more value-oriented Civic. They didn't, and Honda had to do what Tata is doing now and quickly refresh the car.