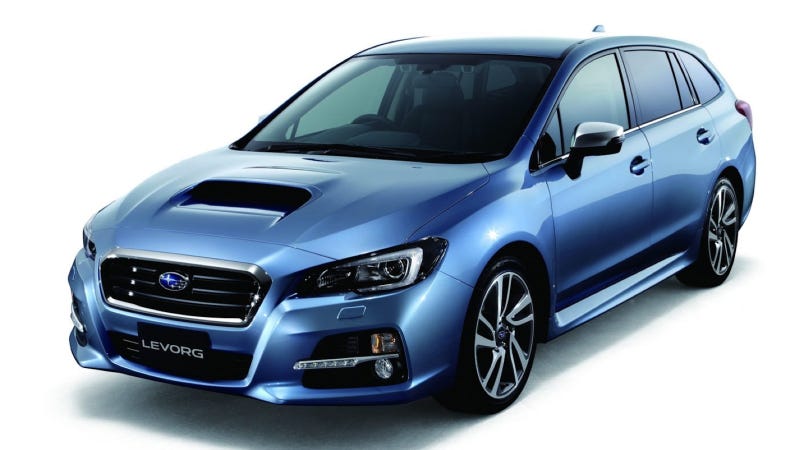 Do you know how we know Subaru loves us? Because instead of taking wagons away from us like other stingy automakers, they're giving us MORE WAGONS. Thanks, Subaru!
Meet the Subaru Levorg Concept, which is set to debut soon at the Tokyo Motor Show. It's called a concept, but as Carscoops notes, it looks pretty much production ready as it is right now.
When Super Dimension Attack Wagon Levorg was first announced, we thought was the new Subaru Legacy wagon. Instead, it may end up being an entirely new model. In terms of size the Levorg sits between the Impreza and the Legacy in Subaru's lineup.