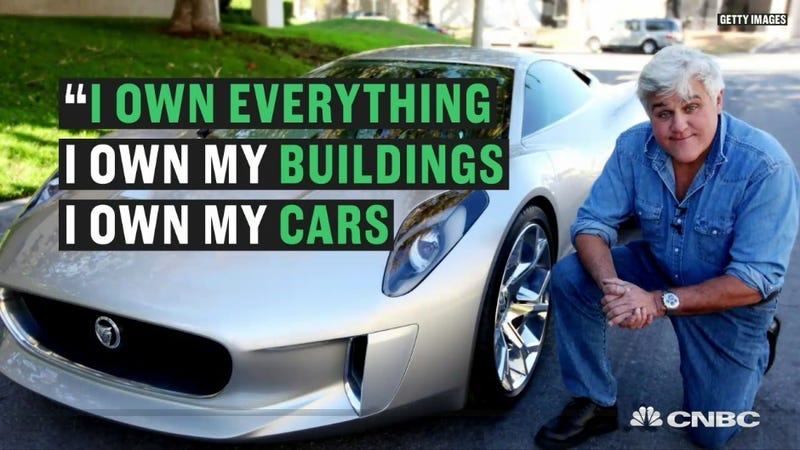 Jay Leno knows a lot about cars, way more than I will ever know in my lifetime. He knows the modern cars, the classics, the weird stuff and everything in between—but when it comes to paying for them his advice is a bit limited.

In a recent interview with CNBC, Leno was asked to share his opinion on leasing, which has been steadily on the rise as transaction prices have increased.
"I always think it's better to buy a car...Everyone seems to lease now. Everyone thinks you can write off this and write off that, and to a certain extent, you can. But at the end of the lease, you don't have anything."
Leno prefers to pay cash for everything and never take out a loan if he can help it. And he has a common reason for doing so:
"I don't carry debt. I own everything. I own my buildings. I own my cars. That way, if it ends tomorrow, I know what I've got."
This is a relatively easy strategy for someone with a reported net worth of about $350 million. The "pay cash for everything" mantra may help math challenged people get out of a cycle of unhealthy debt and sell self-help books to "take back your finances", but it's not advice that's universally applicable.