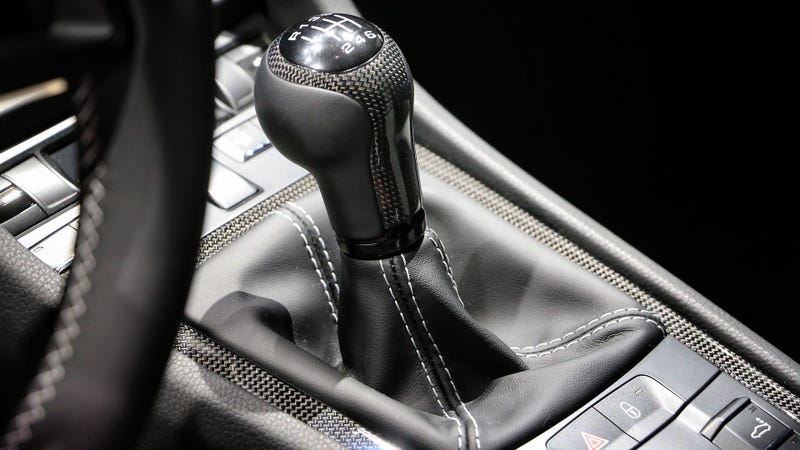 This six-speed manual was developed for the 2017 Porsche 911R, and will also be available as an option on the next GT3. Thank you, Porsche.
Porsche discovered that by making the GT3 and the GT3 RS PDK-only, they only managed to satisfy the hardcore track day enthusiasts, plus a few old farts who like cars with stripes but are also too lazy to even shift themselves, argle bargle, argle bargle. That meant the purists were left without a clean and purposeful 911 GT car for the road. So, they all bought Cayman GT4s instead. They were forced to do so, obviously, the poor things.
I wasn't impressed by the 991R at the Geneva Motor Show, but that was mostly due to the fact that I knew nobody could buy one anymore. Porsche offered it to 918 Spyder owners in advance, and the rest of those 991 cars were bought up other members of the inner circle. I still think that's just bullshit.