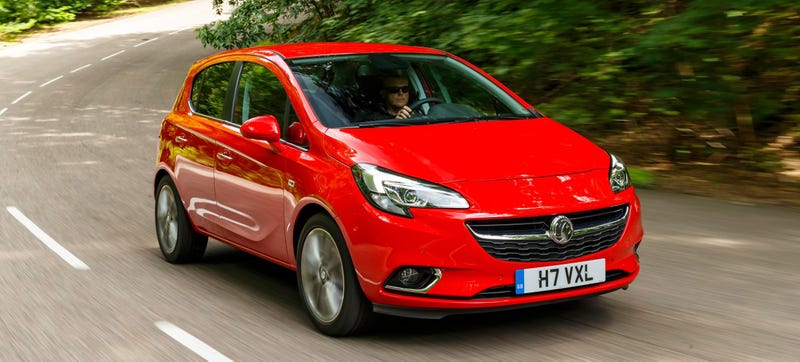 The fifth-generation Opel/Vauxhall Corsa comes with new engines and transmissions, a totally redesigned chassis lowering the central of gravity, lots of gadgets but the same compact dimensions as before. But can it beat the Fiesta?
It's nice to see a small car actually remaining small in the long run. Vauxhall's research concluded that buyers like the maneuverability that comes with the current Corsa's 157.4 inch length, so the new one is the same size despite having all new body panels. Well done!
Just like the Adam, the new Corsa is getting GM's 1-liter three-cylinder direct-injection turbo with either 90 or 115 horsepower and 125 ft lb of torque available from 1,800rpm. Start/stop comes as standard.