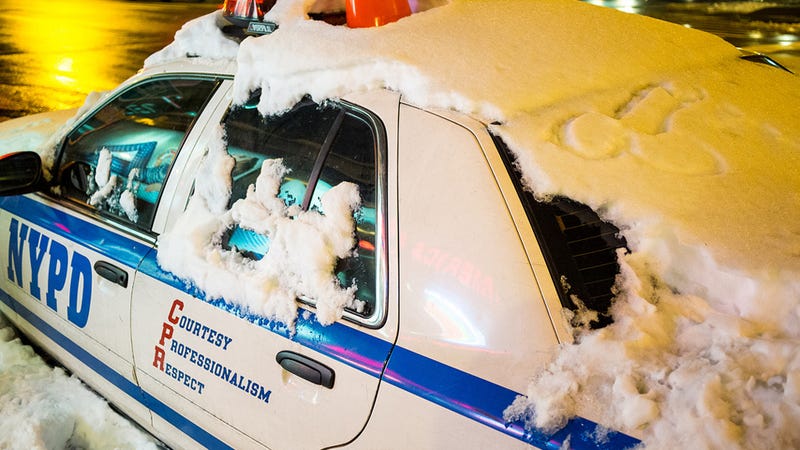 Simple, clear, no-nonsense laws should be the norm for rough weather driving. These seven rules, though, may hurt more than they help.
---
7.) Driving too fast for conditions in the Evergreen State
It's too easy to abuse a justifiable rule about staying within the natural speed limit of the conditions, according to POD, who got a pointless ticket for it:
The only ticket I ever received was driving too fast for conditions. It was late fall in Washington State. There was a light layer of hoar frost on the apple trees and I was driving down into the Yakima Vally from the Heights. There was a family hauler going 45 in a 50 and I was late to school. I signaled, passed, and re-entered my lane legally. I got up to 57 in a 50, however it was (not sure if it still is) legal to go 10 over the speed limit to make a safe pass on a 2 lane country road. After I pull back in, I see lights.

The cop pulls me over and I get the standard "do you know how fast you were driving son?" from the mustachioed officer. I told him 45, then accelerated to pass safely and re-entered my lane safely. "I had you at 57". I said that sounds about right and told him that it is legal to go 10 over to pass safely. He looked at me sideways and said "I'm going to make an example of you, there was frost out this morning so I'm writing you a ticket for 'too fast for conditions'".

Totally arbitrary, there was no frost down in the valley. He as just pissed off that someone knew the law.