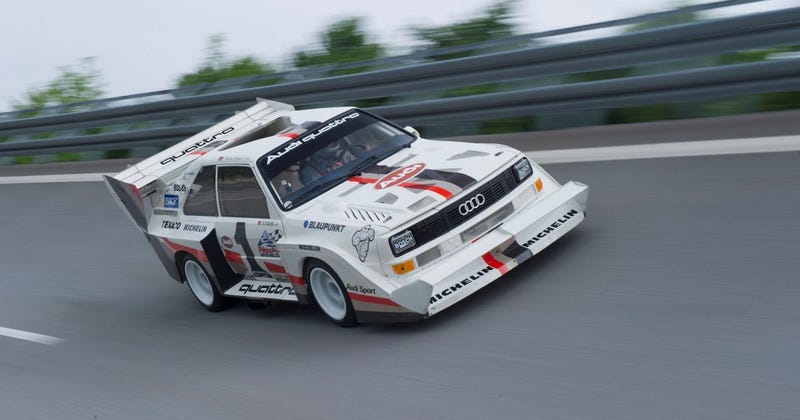 Keeping race cars grounded to the ground requires thorough aerodynamic engineering and research. That can lead to both crazy-successful aero pieces and some totally sci-fi technological dead-ends. These ten wind-cutting cars fit in perfectly.

---
10.) Modern DTM Cars
Without the various air channels and diffusers, DTM wouldn't be DTM. On the outside, these race cars have evolved into insanely technical pieces of machinery that when outside of a race track, basically live in a wind tunnel. DTM cars might slightly resemble their road car counterparts with lights, grills, badging, and that sort of stuff, but that's about it.
Suggested By: Th4d0s, Photo Credit: Audi
---
9.) 2015 Honda IndyCar Wing Kit
If Futurama's Zoidberg was a race car, he would undoubtedly be an IndyCar outfitted with Honda's aero kit. I'm not even sure Honda could slap more wings and aero pieces in this kit even if they wanted to. At least it's functional!