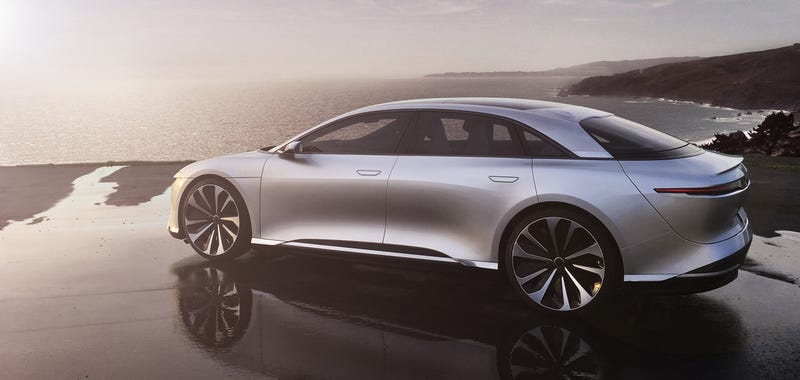 Lucid Motors, formerly known as Atieva Motors, finally unveiled their new car, the Air, in all its maybe-it'll-look-like-that-in-production glory. It looks good, though.

Update: Here are the official pics! It's nice!
Founded as Atieva in 2007 and staffed by several former Tesla folks, Lucid—like another hyped-up and Chinese-backed electric startup, Faraday Future—aims to take on the establishment with Silicon Valley design and a factory in the Southwest, in this case Arizona. Production is said to begin in 2018.

We're still waiting on official production-spec pics, but the first ones have spilled out on Twitter already. The company is said to use the biggest battery pack (130kWh) this side of an electric locomotive, giving the Air a claimed range of 400 miles.