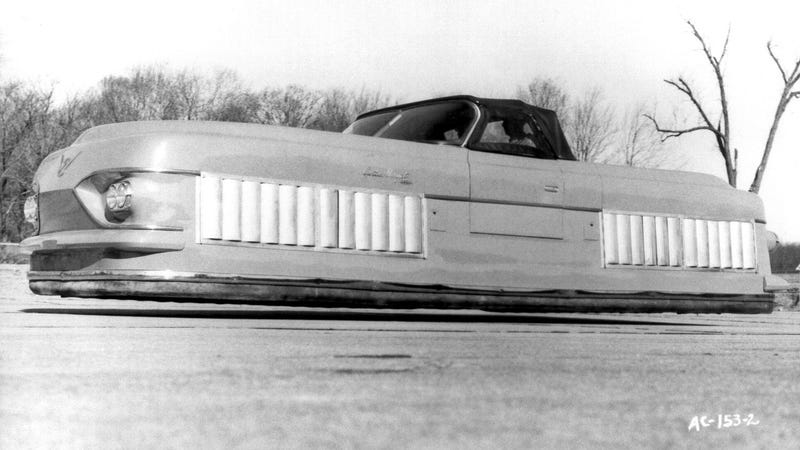 Have you ever heard of Ford's 'Glideair' hovercar concept from 1961? If yes, forget what you were told, it didn't actually exist. But the picture above is not a fake and is from 1959. Wait... what? Here's what actually happened.
Two hi-resolution images have recently been circulating on the internet labeled "Ford Glideair." They are from the Righter Family Archives, and there are two reasons why it's easy to think they are legit:
One is the fact that aviation engine pioneer Walter Hammond Righter's son wrote "FORD MOTOR COMPANY (Aeronutronic Division)" under them, and if someone, he should know. The other is an article from the 1958 edition of Mechanix Illustrated quoting Ford's vice president Andrew A. Kucher in charge of Engineering and Research about the company's plans to produce wheeless vehicles.