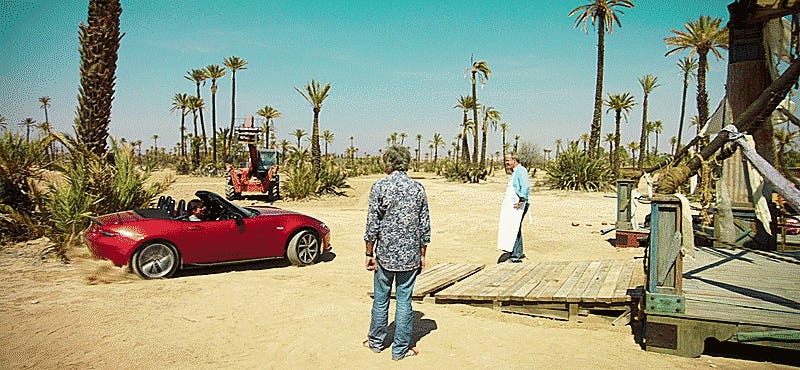 The fifth episode of Amazon Prime's The Grand Tour finally did something the show has failed to do up to now, which was to stop trying so damn hard. Less of the silly gags, less of the overblown scripted films, more cars and much more genuine entertainment. And guess what? At last, it works.

When I watched this episode, a lot of what was on my mind was what didn't work before, and what finally worked this time around. I want it to be understood that I do not hate this show. I just haven't enjoyed it much, until now.
This week's episode featured Clarkson, Hammond and May testing three cars in Morocco—Clarkson in the Alfa Romeo 4C, Hammond in the new Mazda Miata, and May in the Zenos E10 S—as well as a segment featuring a life-sized version of the board game Battleship played out with shitty exploding cars.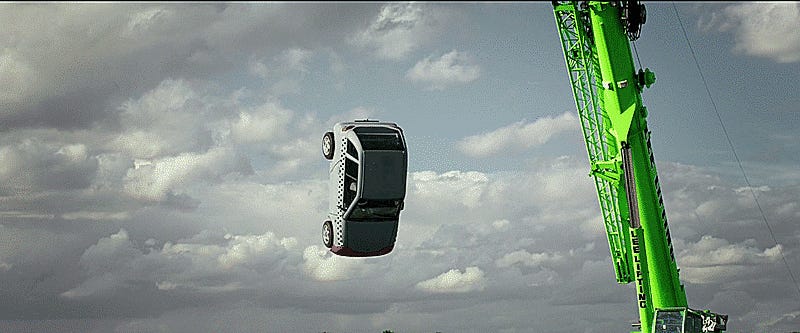 If that sounds like a decent episode of Top Gear to you, you're right. And here's where I need to clear up some hypocrisy. In my brief review of the first episode of The Grand Tour, I revealed my disappointment that the hosts and producer Andy Wilman weren't really trying anything new or refreshing—at least not enough to separate the themes, style and overall feel of The Grand Tour from their Top Gear work.