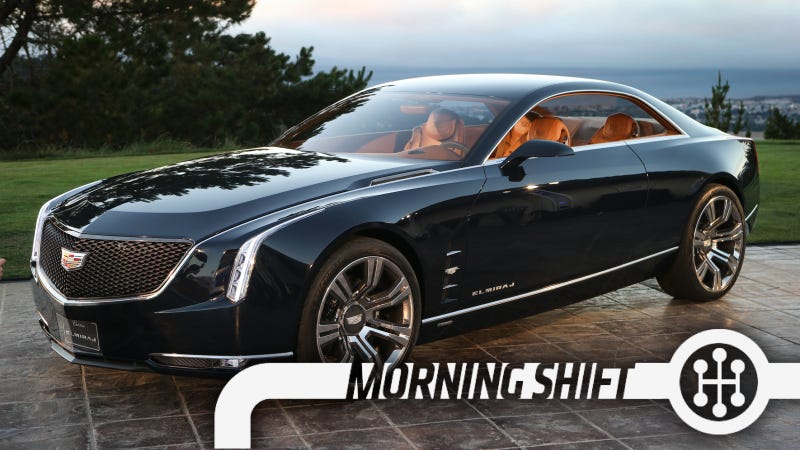 This is The Morning Shift, our one-stop daily roundup of all the auto news that's actually important — all in one place at 9:00 AM. Or, you could spend all day waiting for other sites to parse it out to you one story at a time. Isn't your time more important?
Did you catch all of our coverage from Pebble Beach over the weekend? It looks like it was quite a show, but sadly, it's over now. The good news is that we're starting our day with a piece of big news from Cadillac out of Pebble.
1st Gear: You Want The Cadillac Elmiraj And So Does Cadillac
Did you enjoy seeing the striking 500-horsepower Cadillac Elmiraj concept this weekend? Of course you did, because you have eyes. The good news is that it "stands a good chance of becoming a production model," Automotive News reports this morning.