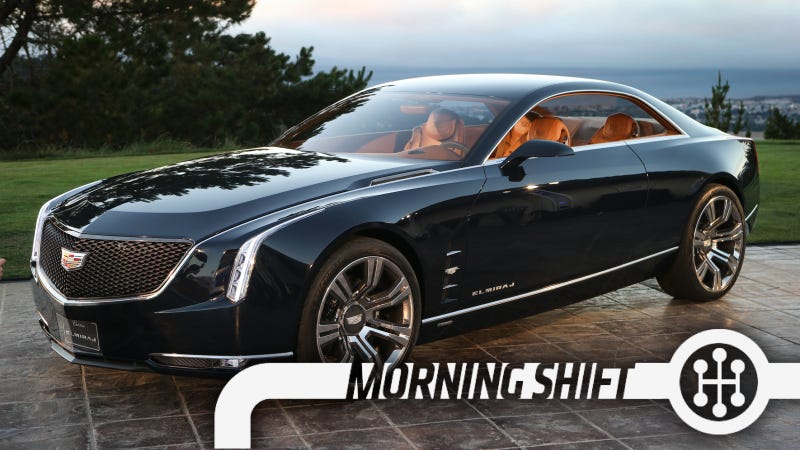 This is The Morning Shift, our one-stop daily roundup of all the auto news that's actually important — all in one place at 9:00 AM. Or, you could spend all day waiting for other sites to parse it out to you one story at a time. Isn't your time more important?
Did you catch all of our coverage from Pebble Beach over the weekend? It looks like it was quite a show, but sadly, it's over now. The good news is that we're starting our day with a piece of big news from Cadillac out of Pebble.
1st Gear: You Want The Cadillac Elmiraj And So Does Cadillac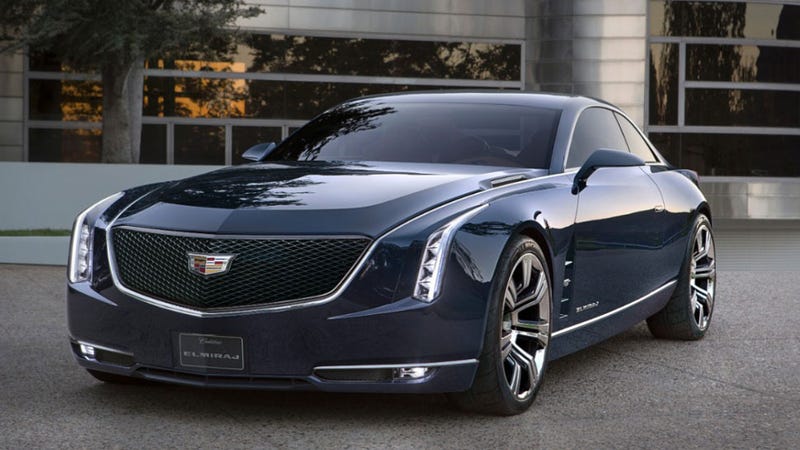 Citing Cadillac senior vice president Bob Ferguson, AN reports that the Elmiraj could be based on the new rear-wheel drive Cadillac flagship sedan set to hit showrooms in about two years.
"The two-door Elmiraj coupe is very doable, Ferguson told AN. "Our dealers really want a vehicle like this."
They aren't the only ones.
2nd Gear: Toyota Tells Dealers They're OK To Quit Scion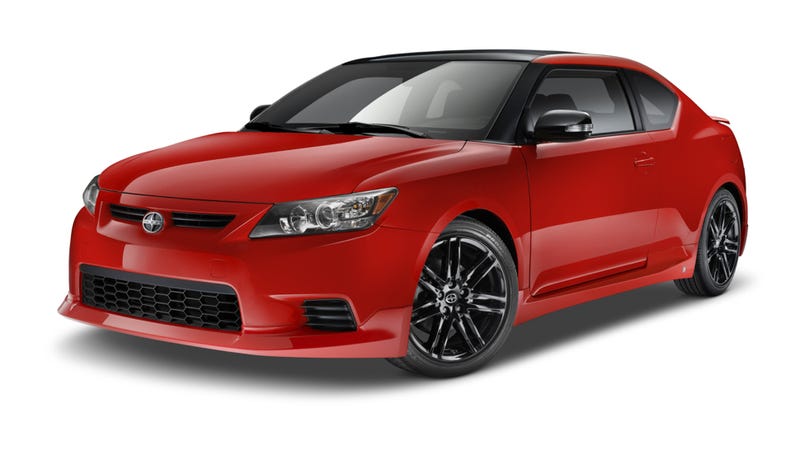 About 1,000 of Toyota's more than 1,200 U.S. dealers carry Scion.
Toyota apparently made the declaration at a national dealer meeting in Atlanta this month. But it "offered a glimpse" into two future products for Scion if they don't walk away, the FR-S convertible, which is maybe on again after all, and a crossover SUV. We'll see if that keeps dealers interested.
3rd Gear: Ford, GM, Nissan, Others Contend With South Africa Strikes
A bevy of automakers with operations in South Africa are contending with strikes this morning as 30,000 workers with the National Union of Metalworkers of South Africa ceased operations to demand higher pay, according to this Bloomberg story in The Detroit News.
The union is demanding a 14 percent annual wage increase alongside improved medical benefits and shift flexibility, according to NUMSA National Treasurer Mphumzi Maqungo. South Africa has been plagued by labor strikes that have spread from the mining industry to other parts of the economy. The automobile industry accounts for almost 7 percent of the country's gross domestic product, according to the Department of Trade & Industry.
Affected automakers include GM, Nissan, Toyota, Ford, BMW, Volkswagen and Daimler. It could cost the industry as much as $69.1 million a day by reducing vehicle output by 3,000 vehicles.
4th Gear: Ford Sales Blow Up In Europe Unlike Everyone Else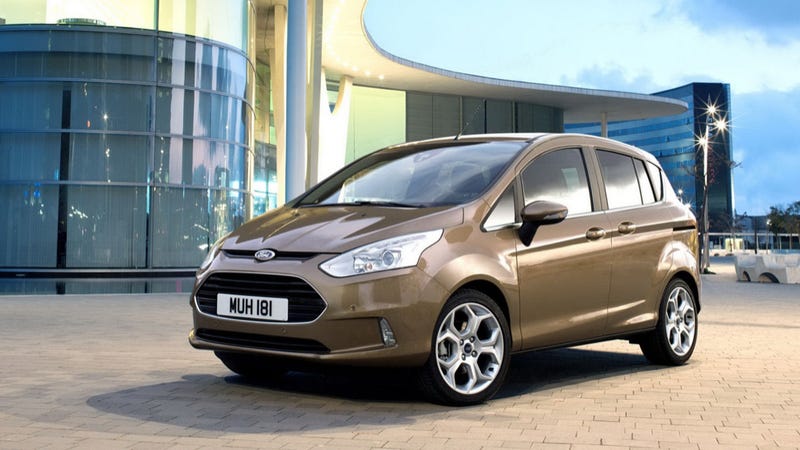 At the forefront is Ford, according to The Detroit Free Press, whose European sales gains were double that of the entire industry overall.
Ford sales rose 8.7% — up 7,200 units to 90,000 vehicles — in its 19 traditional European markets, while overall industry sales increased 4.3%.

Ford's market share in Europe grew to 8% from 7.6% in July 2012, its fourth consecutive month of market share gains.

"It was welcome news to see overall vehicle sales improved compared with a year ago, and we are especially pleased that Ford's sales rose faster than the industry," said Roelant de Waard, Ford of Europe vice president for marketing, sales and service.
I'm sure it was.
5th Gear: The Woodward Dream Cruise!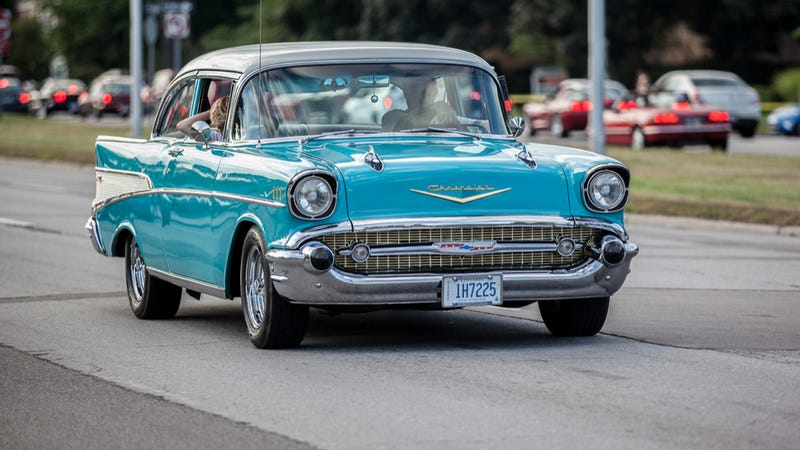 Amid all the hoopla of Pebble Beach, you could almost forget that the 19th annual Woodward Dream Cruise was this weekend in Detroit. The Detroit Free Press says it was a huge hit, thanks in part to some perfect cruisin' weather.
Gary Mrowiec, 61, remembers cruising Woodward in the mid-1960s with his older brother, Jim Mrowiec. Woodward was a weekend hangout, a place to show off your wheels, whatever they were.

"It was like 'Happy Days.' Everybody cruised," he said, referring to the 1970s TV show. "Once you get it in your blood, it never goes away."
Were you there? How was it?
Photo credit Kelly Bracha
Reverse: The First Race At Indy Was Held Today In 1909
On this day in 1909, the first race is held at the Indianapolis Motor Speedway, now the home of the world's most famous motor racing competition, the Indianapolis 500.

Built on 328 acres of farmland five miles northwest of Indianapolis, Indiana, the speedway was started by local businessmen as a testing facility for Indiana's growing automobile industry. The idea was that occasional races at the track would pit cars from different manufacturers against each other. After seeing what these cars could do, spectators would presumably head down to the showroom of their choice to get a closer look.
[HISTORY]
Neutral: Yeah Or Nah On The Cadillac Elmiraj? Sure, it looks great. But is the big coupe the car Cadillac needs to build right now?