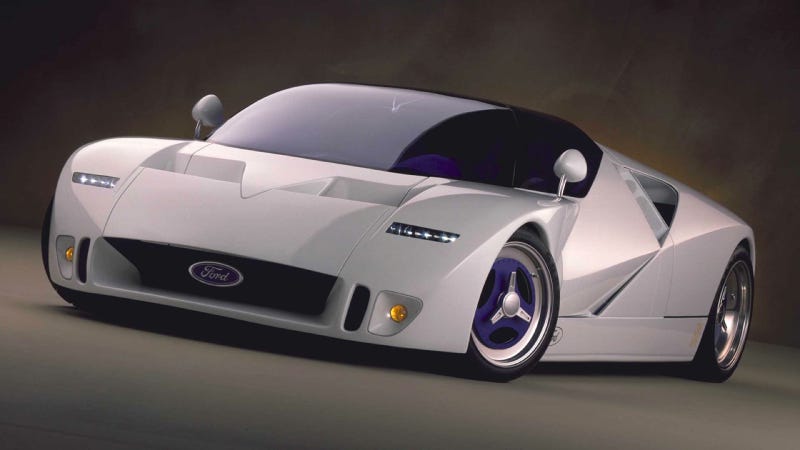 Concept cars are, by their very nature, ephemeral creatures. They appear at auto shows, dazzle us or underwhelm us, and then disappear. Some go into production, some inspire later designs, but most vanish forever. But few — if any — concept cars have remained in our collective consciousness like the 1995 Ford GT90.
(Welcome to Long Lost Concept Cars, a new semi-regular series we're trying out on Fridays where we highlight amazing concepts from years past that never made it to production — but maybe should have.)
It's kind of surprising how much the GT90 has stuck around. Nearly 20 years after its debuted at the 1995 Detroit Auto Show, it continues to show up in modern video games, "Best Concept Cars Ever" listicles, and even in the form of garage-built tributes. This concept has had more staying power than a lot of production cars.
What makes the GT90 so beloved for a car that was never even made? I think it was a lot of things. First, you had its name, which was a clear and deliberate homage to the Ford GT40, the famous Ferrari-fighting race car of the 1960s. Second, you have the tremendous power, which would be nothing to sneeze at today.