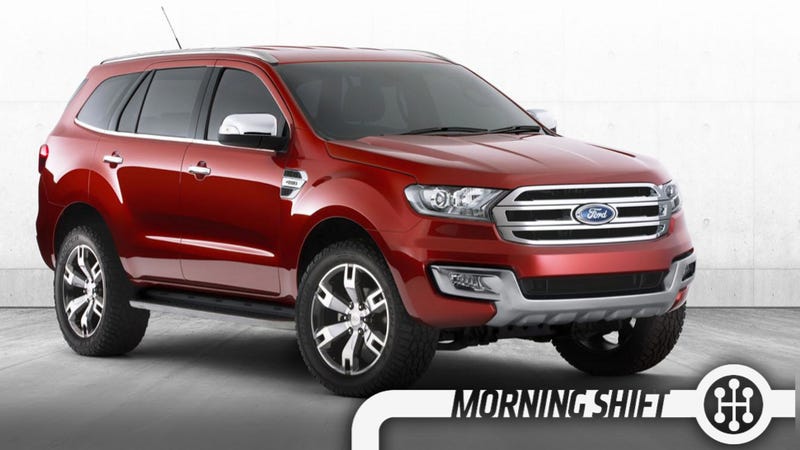 This is The Morning Shift, our one-stop daily roundup of all the auto news that's actually important — all in one place at 9:00 AM. Or, you could spend all day waiting for other sites to parse it out to you one story at a time. Isn't your time more important?
Matt's traveling today, so I'll be shifting your morning. I promise I'll be tender and loving, yet strong, as I satisfy your need for automotive news.
1st Gear: The Ford Everest Is An SUV Built For Off-Roading
As you know, the Australian Ford is on the way out. Not Ford Australia as a division, but their unique homegrown cars. They have one last big trick up their sleeve before they go, and it's the seven-seat Ford Everest Concept SUV that's based on the Aussie Ford Ranger small truck. You remember small trucks, yes? We used to have those.