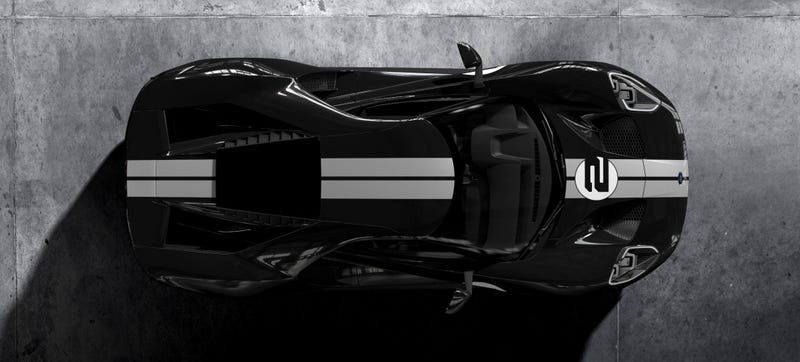 This is the first heritage edition of the new new Ford GT, and it pays tribute to the black-over-gold original Ford GT40 that came 1-2-3 in the 1966 24 Hours of Le Mans. It's a bit of a snub, if you think about it.
Before I go into the whole history subbing thing, let me tell you that this is a new appearance package for the new Ford GT. It comes in either matte or gloss black, with silver stripes and satin gold wheels.

It's a throwback to the car that officially won the 1966 24 Hours of Le Mans, the first overall Le Mans win for Ford and their then-troubled GT program, starting the legend that lives on today.

It's a pretty car, no doubt about it.

But.

The new Ford GT just won its class at Le Mans this year with a first, third, and fourth place finish over a Ferrari 488.