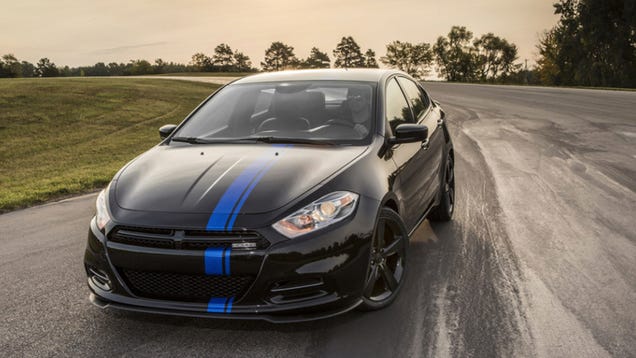 We're in the middle of Fiat Chrysler's announcement of their five-year plan, and while it isn't being broadcast online, some of the slides from the presentation are already up. Among the big news: a long awaited Dodge Dart SRT is coming. Finally!
This chart indicates an all-new Dart is coming in 2016, and it will come with the high-powered SRT version we have always wanted. Even better news: it will be all-wheel drive and turbocharged, according to sources at the announcement.
i should have flipped ahead. Yes, Dart SRT with AWD and "HO" Turbo. #Neon/#SRT4 owners, rejoice.

— David Zenlea (@AM_Zenlea) May 6, 2014
2017 Dodge Dart SRT will get AWD + turbo, so we're looking at WRX territory, no?

— Justin Hyde (@Justin_Hyde) May 6, 2014
Is the Dart SRT poised to become America's WRX? We'll see in two years.