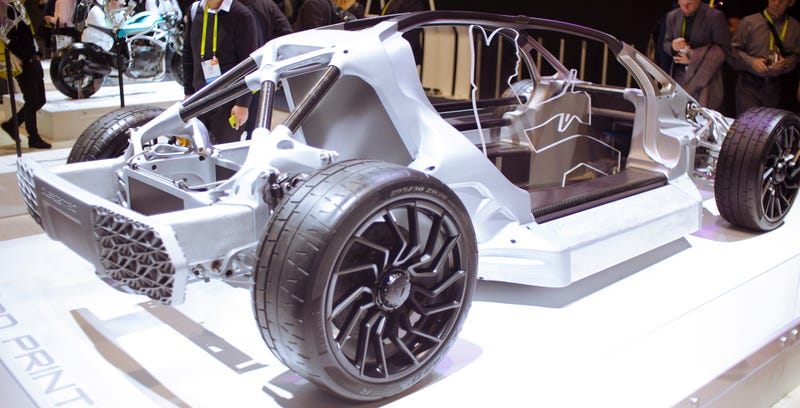 I think what's most outstanding about Divergent's 3D printed car tech is that it envisions a future that I would want to live in.

Certainly I appreciate the electric, autonomous concepts, beta prototypes and tech demonstrators that every single other carmaker trotted out to the Consumer Electronics Show this year. But the only future they offer is one where I have to work on my commute to work and more lithium gets mined out of the more remote corners of the globe.
Divergent's car is certainly disruptive, maybe the most disruptive car at the show, but it's human-driven and gasoline-powered.
Well, the actual car itself, a tandem one-door/two-seater supercar called the Blade is mostly a proof of concept. It's a badass proof of concept, sure, and it's one that tests the company's ability to put its tech on the road, but it seems like it's a very bright envelope around an incredibly cool process.