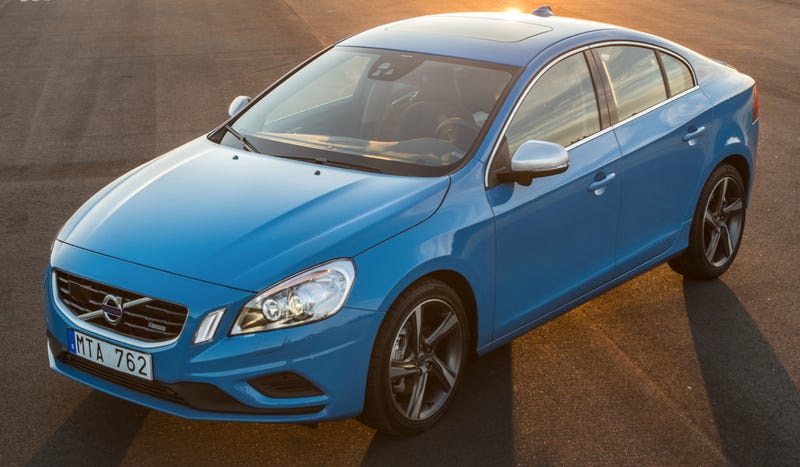 I like what Volvo is doing. After a long period of curious choices and mostly uninspired cars, Volvo has made a few nods towards vehicles that are simultaneously competitive and unique (as opposed to neither). The Volvo S60 R-Design may be the best example of this.
The base S60 is already a good car. It's safe. It handles reasonably well. I think it's attractive in the same way Kate Winslet is attractive; it has an unassuming sort of beauty that gets more obvious under closer scrutiny.
In R-Design trim, it looks even better, with a screaming Rebel Blue (which is French Racing Blue to most people) paint job and comely skewed five-spoke wheels. The interior has all the right go-fast tweaks, although it's a little sterile.
Mechanically, the 3.0-liter turbocharged inline-six produces a reported 325 horsepower and 354 lb-ft of torque, although there's reason to believe Volvo might be sandbagging. These were, formerly, AMG numbers, and makes it more powerful than any other car Volvo has ever sold here.