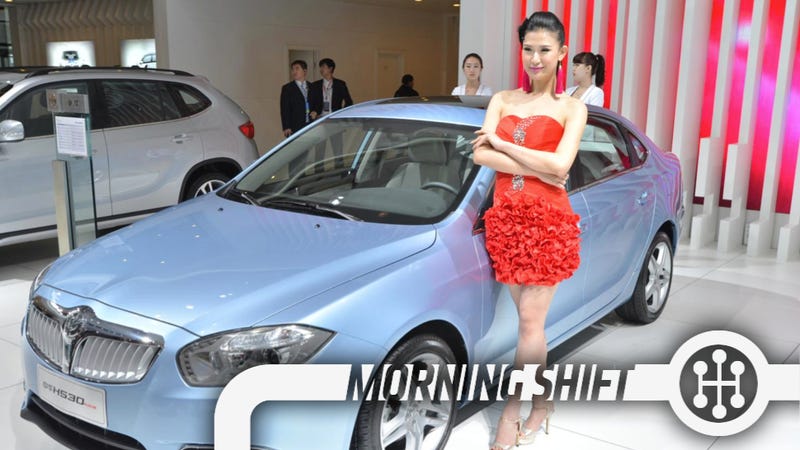 This is The Morning Shift, our one-stop daily roundup of all the auto news that's actually important — all in one place at 9:00 AM. Or, you could spend all day waiting for other sites to parse it out to you one story at a time. Isn't your time more important?
Hey, look, we have a new commenting layout. You all said you weren't a big fan of the side-scrolling system so we've implemented a two-column layout which, if you click on, will show you even more information.
As with everything we do, it's iterative, so constructive critiques will go a long way towards making it all work.
1st Gear: Honda Thnks Chinese Buyers Don't Want Hybrids
Honda CEO Takanobu Ito told reporters at the Chinese auto show that, in his experience, Chinese buyers aren't particularly interested in hybrid or eco-friendly cars. This, despite the fact that the Shanghai Auto Show is full of them.
Here's what he told The Wall Street Journal and other reporters:
"Overall, we have high hopes for hybrid technology. In terms of how important it is to the Chinese market we are slowly releasing products and looking at how they do. But we think there are still more Chinese consumers who want to simply buy a car that fits their needs rather than buy a hybrid. By needs I mean a good-quality car with an affordable price that doesn't break down. At present, we think these take higher priority.
If you were curious, Honda sold 542 hybrids in China out of nearly 600,000 vehicles sold last year (and it was a bad one).
Of course, it's more of a general indifference at this point than an outright hatred of green tech. For outright hatred just look at their attitude towards… well… the Japanese.
2nd Gear: But Cadillac Thinks Chinese People Love Brad Pitt
GM is taking advantage of the still strong Chinese market by expanding its Cadillac brand to even smaller markets, hoping to triple sales in China by 2015 according to Bloomberg.
That means nearly tripling the number of dealerships from 70 in 2011 to 200 by the end of 2013. There are already Caddy dealers in the larger cities like Shanghai, Beijing, Shenzhen and the like.
If it works that'll mean sales of 100,000 units a year, most of which will be locally built. Oh, and Brad Pitt is going to be pushing those cars because apparently Chinese people love Brad Pitt?
3rd Gear: And Nissan Just Wants Some Chinese Friends
Given the strong anti-Japanese bent of China's sometimes xenophobic view of history and the recent storm of xenophobic anti-Japanese rage, it's not surprise that the car Nissan brought to Shanghai is called the Nissan Friend-ME concept.