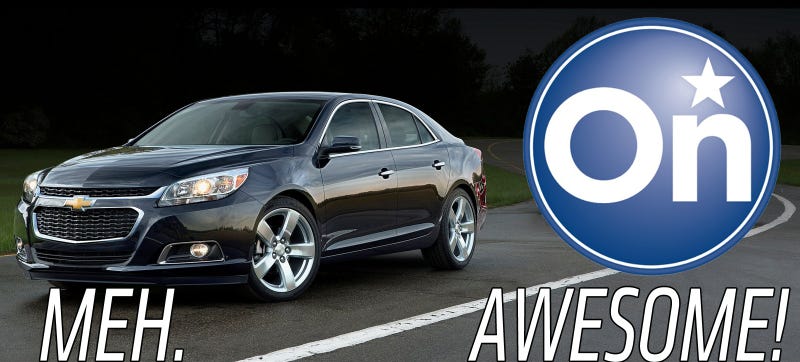 Look, I'm not going to write a whole review just to trash a car. The 2015 Chevrolet Malibu, despite vast improvements from previous models, still has a long way to go. And we'll hopefully see these in the next model! But it does have an ace with its mobile hotspot feature.
(Full disclosure: GM wanted me to drive the 2015 Chevrolet Malibu with 4G LTE so badly that they gave me one for a week. Two very helpful members of the PR team also took me out to lunch at Rose's Fine Foods, one of several new restaurants to open in Detroit last month and didn't close down after a week despite getting a fancy-ass profile in The New York Times and demonstrated how the technology works before sending me along my way.)
Supposedly fewer people are buying sedans. I live in Fusion/Malibu/200 city, so I'd be quick to disagree, but numbers state otherwise. But because car buyers are cross-shopping across segments instead of within segments, you'd think car companies would put the best they have into each product to keep them in the showroom.