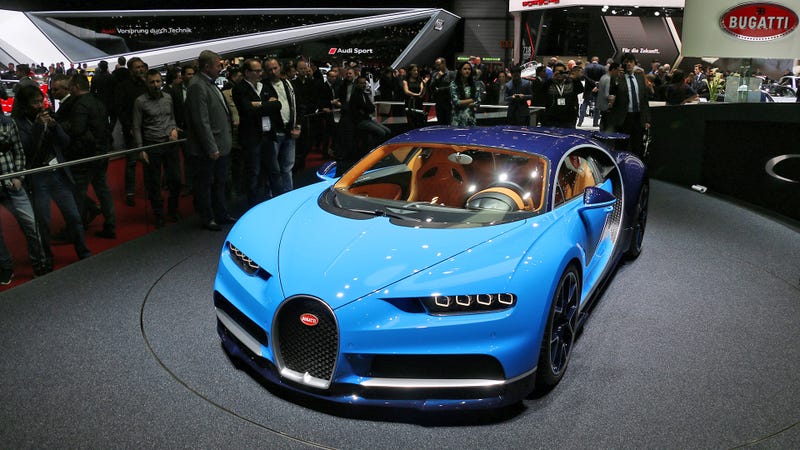 The 261 mph Bugatti Chiron starts at $2.65 million before taxes, if you convert from Euros. It looks better than the Veyron, goes better than the Veyron and cares even less of what we think of it than the Veyron. VW went all in because more is what customers wanted, and the result is more of a cool car.

Because more is better but less is more exclusive, Bugatti will only build 500 Chirons, and claim to have sold almost 200 already. That gives you an idea about the buying power in this segment. When McLaren P1s, Porsche 918s and LaFerraris sell out almost as fast as $2 million Koenigseggs, brands like Bugatti have nothing to fear as long as they can keep on offering more.
Bugatti told me at the Geneva Motor Show that the Chiron is:
Uh-huh. Except that if you can afford a Patek, you're more likely to wear it as well, while the Chiron slowly depreciates in a heated garage next door.
But if you turn out to be one of those lucky kids who drives a hand-me-down Chiron to high school 10 years from now, I highly recommend making friends at Michelin in case daddy's business interests couldn't fork out more, even if Bugatti says Chiron tires will be cheaper and easier to install than the Veyron's.
Of course the Chiron is not as revolutionary as the Veyron was. It never had a chance to wow the audience with the same trick again.
The world has caught up with the Bugattis, and while 1,478 horsepower and the 500 unit run still makes this the most powerful (and possibly fastest) production car on the planet, you know they had to claim that title from day one. That's the whole point. Plus, they knew Koenigsegg is not interested in this game, and has no access to VW's unique test track either to prove them wrong.