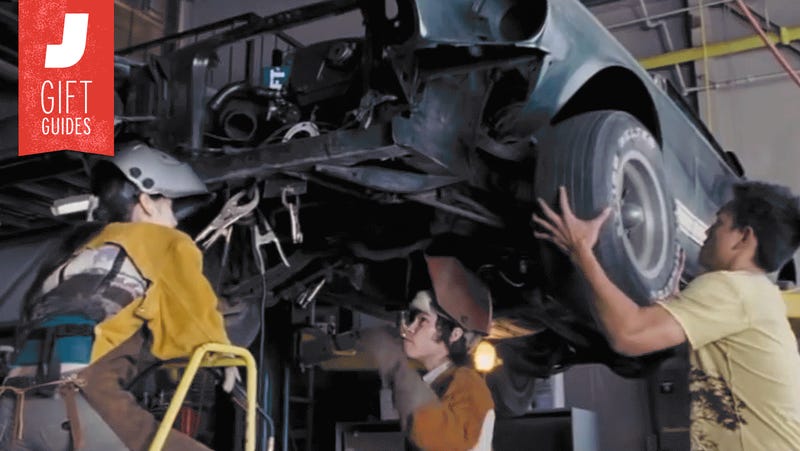 If you have no clue how to fix cars, but don't want anyone else to know, here are some wrenching gadgets that will have your buddies convinced you're a master in the garage, even if you really have no earthly idea what a "compression test" or a "torque spec" is.

But! Just because you're clueless doesn't mean you have to look clueless. Plus, you can't just have an empty garage; your cars will get lonely. So here are some tools you can buy to keep your vehicles company, and to make yourself look like a legit mechanic. You might even pull off some repairs while you're at it.

---
Let's get straight to the item that defines the difference between a true wrencher and a poseur: a hydraulic floor jack.