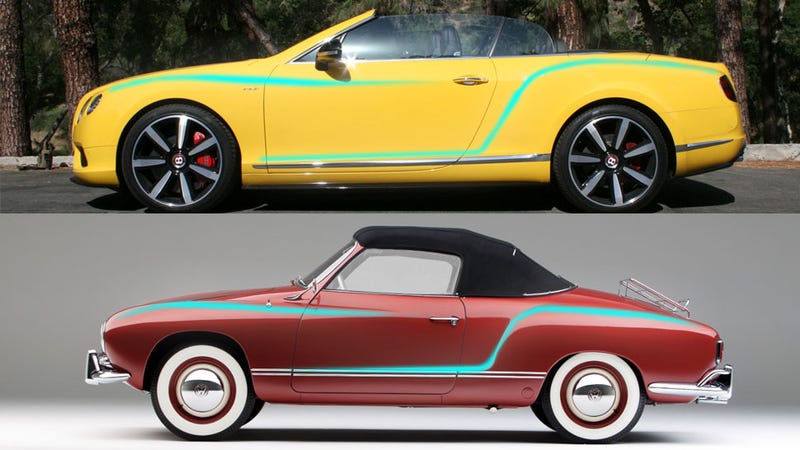 This past week I've had a Bentley Continental GTC, and I'm not gonna lie, it was pretty fantastic. I'll talk much more about it soon, but since it's the night shift and Matt's probably already drunk, I want to confide something to you: it reminds me of a Karmann-Ghia.
I noticed it first when looking out the side-view mirror and catching a glimpse of those shapely rear haunches — something about them felt oddly familiar. Later, when I got out and really looked at the car from the side, I realize why: the Conti GT has what appears to be a modernized classic-Ghia look.
And by "classic Ghia" I don't just mean the VW Karmann-Ghia — I mean many Ghia designs of that period, like the Chrysler D'Elegance show car. There was a classic Ghia look that showed up again and again, involving a set of side character lines and shapes, most notably how a low crease along the side would kick up into a curvy fender, almost like a feline's crouched rear leg.