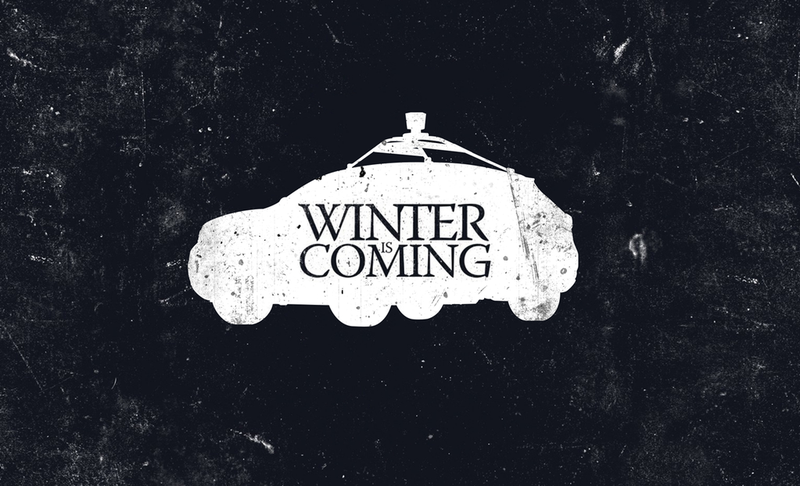 Winter is coming for car manufacturers. An Autonomous Winter, without end. If you've seen what Tesla is doing with Autopilot, and all they plan to do with it, you've already seen the future. Now it's up to automakers to figure out what they want to be in this new world as quickly as possible.
Don't think so? It's because no one can remember anything that happened before the VW emissions scandal. While everyone is talking about the future of diesel and the consequences for VW, two big announcements were made around the Frankfurt Auto Show have been mostly forgotten: Google's hiring of former head of Hyundai Motors America John Krafcik as CEO of their Self-Driving Car Project, and Daimler CEO Dieter Zetsche's claim that "we do not plan to become the Foxconn of Apple."
No matter how cataclysmic the fallout of the VW scandal, trust me, these two items are bigger long-term. We're talking about setting the scene for things that are decades into the future, not just years.
Understanding why requires putting the scandal in the context of much larger changes coming in the automotive marketplace. VW's malfeasance merely highlights the coming shift in the dominant form of propulsion for cars in the near term. VW bet big on diesel at the expense of EV and hybrid research and lost, ceding years to Toyota and Tesla.
The end of TDI may be a blessing in disguise, however, should VW—once out of the woods—refocuses their R&D on the future rather than incremental (and illusory) improvements of legacy technology. If they can afford to after the coming payouts. If they survive in their current form.
The bigger issue is the coming Autonomotive Singularity. It will take decades to get there, and probably a lot longer, but however long its timeline, the tipping point will come when 1) EV range begins to match and exceed that of ICE vehicles, and 2) EV charging infrastructure enables ICE-level convenience. The march of progress won't stop until every manufacturer has slid down the ICE/hybrid/EV continuum, and superchargers become ubiquitous.