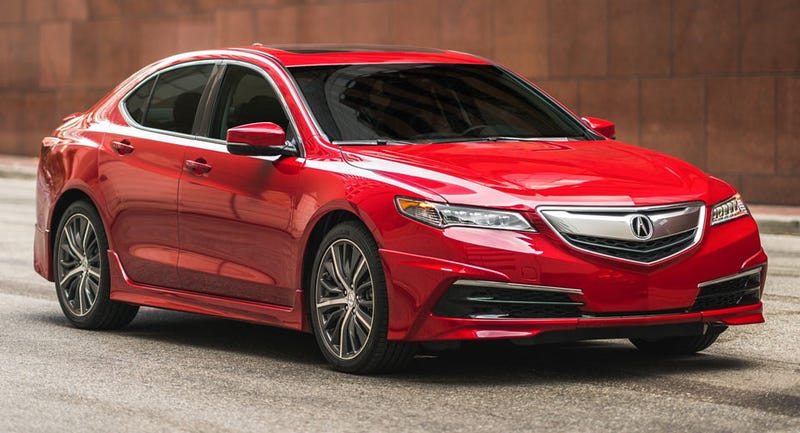 Do you have a BMW 340i or an Audi S4? You better keep an eye out in your rearview mirror. The 2017 Acura TLX GT is coming for you, and it's bringing the rest of the alphabet with it!
Debuting at this year's SEMA show and now available for order at your local dealer, Acura has taken a page from their racing playbook and offering a GT package for all 2016 and 2017 TLX sedans.
You think all of Honda's racing know-how on the street car would equate to more power, lighter weight, or increased handling. Nah, son. Too easy. Even though Acura has been fairly successful fielding the TLX in Pirelli World Challenge, there won't any additional performance, in a traditional sense, added to the TLX GT.
Who needs any of that when you've got serious accessories like a front spoiler, side sill garnishes, rear underbody spoiler, discreet trunk-mounted wing and 19-inch diamond cut alloy wheels?