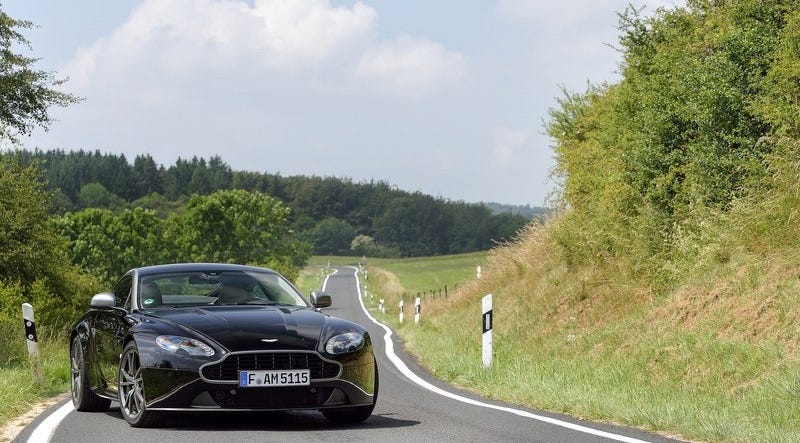 Hell yea. Aston Martin's V8 Vantage replacement will drop next year with a 4.0 liter V8 sourced from Mercedes-AMG and will definitely come with a manual transmission. Get out your best stationary and fancy-pants pen because we all owe Aston bespoke thank you letters.

"I've already gone on the record saying I want to be the last manufacturer in the world to offer a manual sports car."
That was Aston CEO Andy Palmer talking to Car And Driver, and possibly stealing my heart in the process.
The 2017 V8 Vantage is the next step in Aston Martin's 21st Century portfolio of seven new models, including the all-new DB11, an upcoming Vanquish replacement, and an upcoming, possibly electric, DBX crossover.