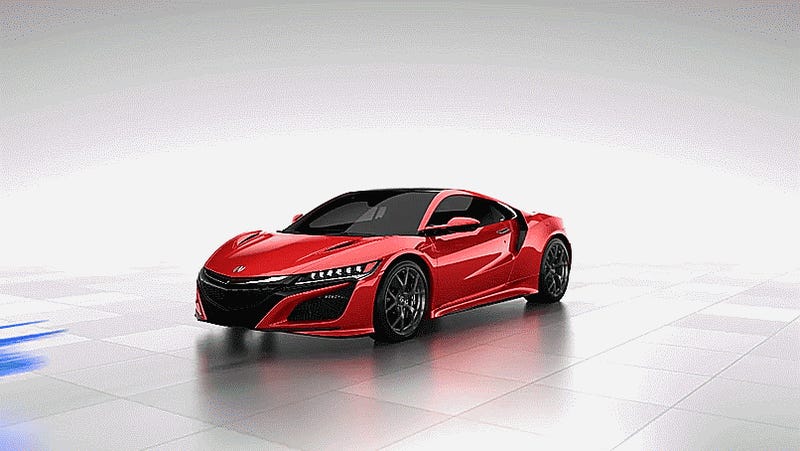 Jay Leno finally got his hands on the 2016 Acura NSX. All of those years of development resulted in a car that wraps the iconic heritage of the classic NSX with the aerodynamics and technology of a modern supercar into one big love knot.

Acura spent a lot of time getting the new NSX right. Like, a lot of time. But it's finally here, and Jay Leno's Garage got to walk around the car with the lead designer and the project manager, revealing all sorts of interesting details about the design process and the journey of the new car.
As we know, the original new-NSX was to be a mid-engined V10 due out by 2010. Then it sort of got lost in the whole economic crisis thing and re-emerged around 2012 eventually becoming a twin-turbo V6 hybrid—which is essentially what we have now. In 2016. Six years late.