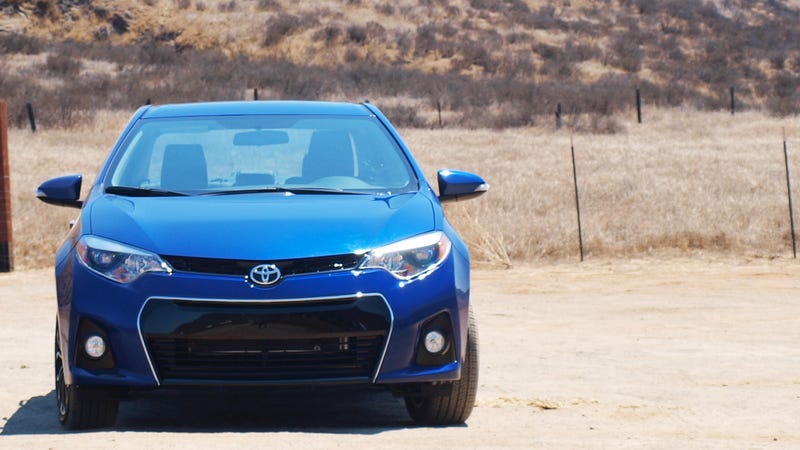 "This feels like my wife's eight year old car! Like her ten year old car!" The journalist driving with me (who would probably rather not be named) has had a few Corollas in his garage, and the new 2014 model is surprising him with its familiarity.
(Full Disclosure: Toyota wanted me to drive the new Corolla so bad they flew me out to San Diego in my home state of California. It was beautiful, and the fresh air washed over me like the blue waters of the Pacific. Toyota kept me at the top floor of a fine downtown hotel, fed me surprisingly tasty quinoa burgers, offered me a run of local beers, and didn't even complain when I covered one of their cars in dust after a particularly vigorous handbrake turn.)
We're in the sportiest Corolla available for 2014 — the S trim with a six-speed manual. The clutch is light and lacking in any feel, just like his wife's old car. In fact, he can't shake the notion that the "all-new" 2014 Corolla feels like nothing more than an updated version of its past few generations' worth of predecessors.
This shouldn't really be surprising, as the 2014 Corolla rides on a platform that was first introduced to the world back in 2006.