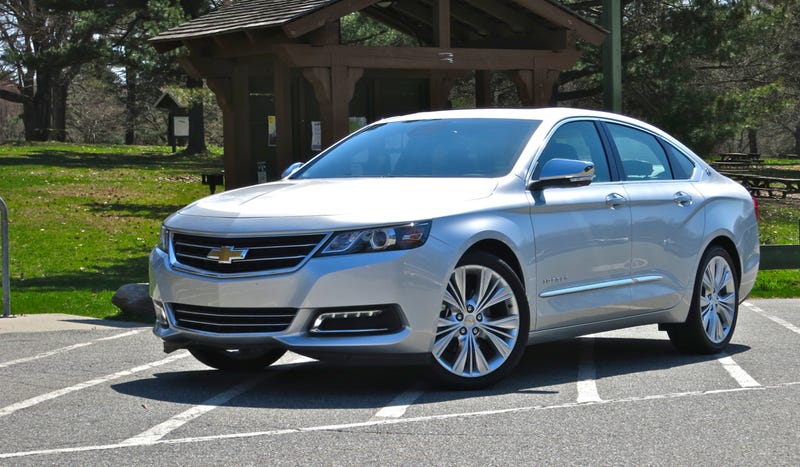 The last Chevy Impala wasn't what you'd call a good car. It wasn't really even a mediocre car. It was just a car you'd rent on a business trip and never consider buying for yourself. Chevy wants all that to change with the 2014 Impala. That means the new Impala better be pretty damn good.
(Full Disclosure: Chevy wanted me to drive the 2014 Impala so bad that they invited me to the Milk Gallery for a morning drive out of Manhattan. They gave me a delicious yogurt parfait. It was lovely, although I'm still not totally sure what a parfait "is.")
Chevy's last Impala was predominantly a fleet vehicle, which is why you typically see them driven by flabby tourists with out of state plates that look like they're really lost. Nearly 70 percent of them were sold to fleets, with just 30 percent of people deciding to buy one for their own. That says a lot.
For 2014, Chevy wants to flip that and have the vast majority of sales go to retail, not fleet customers. It also won't be going to millennials. It'll be going to the opposite of millennials. This is the car millennials will ride in while their parents take them out to dinner, because they still live at home.