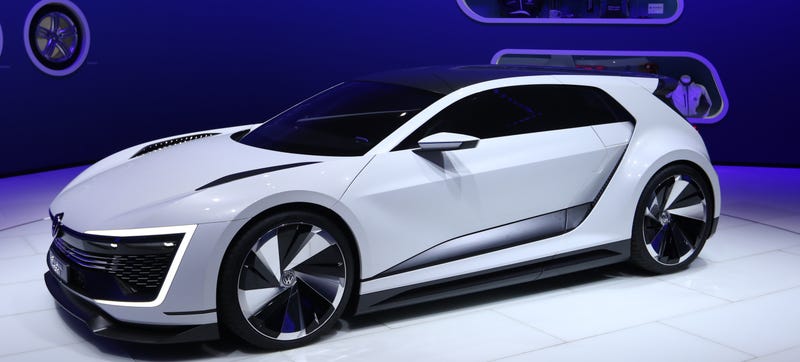 Let me begin by saying I was hired at Jalopnik because I'm good at video production, not because I have some sort of Rain Man-esque knowledge of the minutiae of automotive history. We leave that to Jason and Raphael. Don't get me wrong though, I love cars and I love driving! But this level of car-nerd-dom has led me to some unexpected encounters.
And I know it has, on more than one occasion, been a disappointment to you, dear reader, during my stint as video production manager/weekend editor:

For this, I apologize.
But, one advantage of hiring a kind-of idiot who doesn't know anything about, say, auto show etiquette (or, if we're being honest, etiquette in general), is that I am not afraid of doing something that is apparently forbidden, because I don't know the difference.
Earlier this year, Michael Ballaban told you about the new Volkswagen Golf GTE Sport Concept. Sure, it will never make production, but the "ludicrous interior" design was an exciting reminder that dope-ass futuristic car designs might not be so far away.