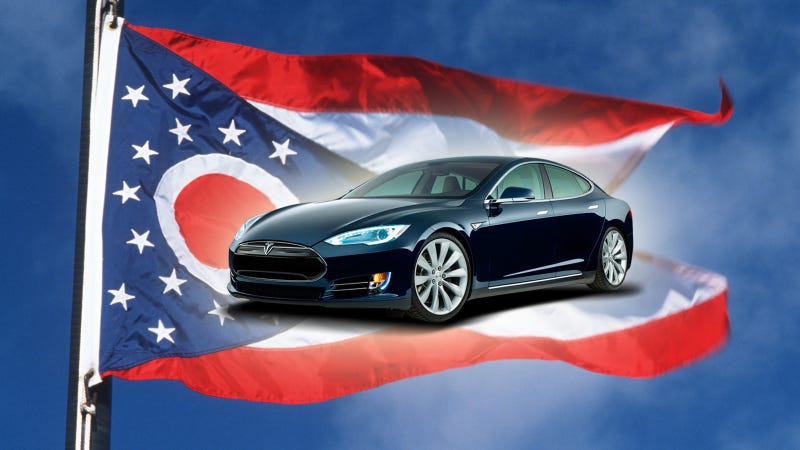 Elon Musk and Tesla Motors 1, Ohio's car dealers 0. The nascent electric automaker scored a win yesterday in a surprise battle over direct auto sales that sprung up in the Ohio State Senate.
As you've no doubt heard by now, Tesla wants to sell their Model S and other upcoming cars direct to customers instead of through a third party like a car dealer. The car dealers feel threatened by this, and so they've used their considerable political clout (read: deep pockets) to try and pass or strengthen laws to ban direct sales in states like Texas and New York.
The latest fight happened in Ohio yesterday, where the Ohio Dealers Association pushed for an amendment to Ohio Senate Bill 137. That bill is pretty innocuous — it requires drivers to move to the left lane on the highway to avoid maintenance vehicles on the side of the road. But the bill came with a rider that, if passed, would prevent "a manufacturer or a subsidiary, parent, or affiliated entity of a manufacturer" from selling a vehicle in the Buckeye State.