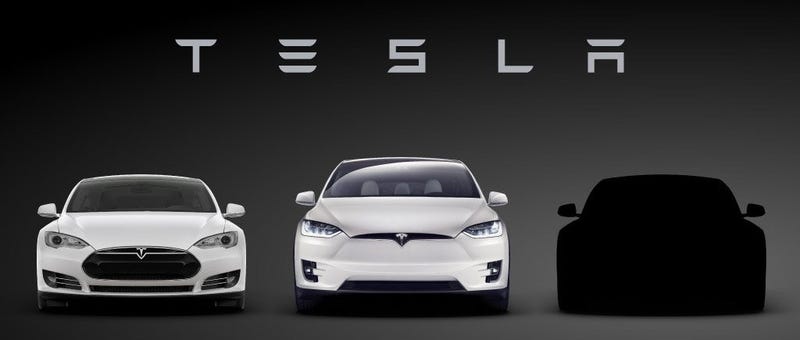 The all new $35,000 Tesla Model 3 sedan is coming in some form or another March 31st, and judging by the announcement for the launch event, Tesla is trying every way it can to refer to the car as the "Model E."

In case you didn't know, Tesla originally had planned to call the new compact fully-electric sedan the "Model E," to slot into the lineup between the Model S and Model X. Models S, E, X. This is a real thing that was even tweeted by Elon Musk.
For some reason Ford butted in and stopped Tesla from using the "Model E" moniker, possibly due to the E-Series of vans and the original "Model T" nomenclature of the first Ford. Tesla worked around this to rename the upcoming compact sedan the "Model 3," which is still Model S, 3, X.