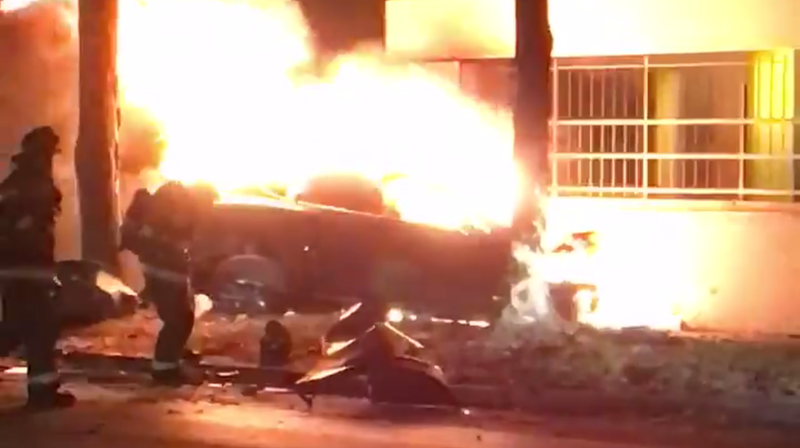 A Tesla Model S crashed into a tree in downtown Indianapolis early this morning, killing both of its passengers and bursting into flames, WTHR reports. The crash sent battery cells "firing off almost like projectiles around the rescuers," the Indianapolis Fire Department told the news site. You can see it yourself in a shocking video of the crash scene.
The Tesla's driver, a 27 year-old woman, and her 44 year-old passenger were allegedly driving at a "high rate of speed," IFD Battalion Chief Kevin Jones told WTHR, when the driver lost control and slammed into a tree. The driver was pronounced dead on the scene, the passenger later died in the hospital.
Here's video recorded by someone walking past the scene of the crash:
A big concern about electric vehicle battery packs is that they are often composed of hundreds of little cells that can (but are designed not to) start a chain reaction in the case of a fiery failure. We saw something similar in a recent robot-torching fireball at NASA's Jet Propulsions lab.