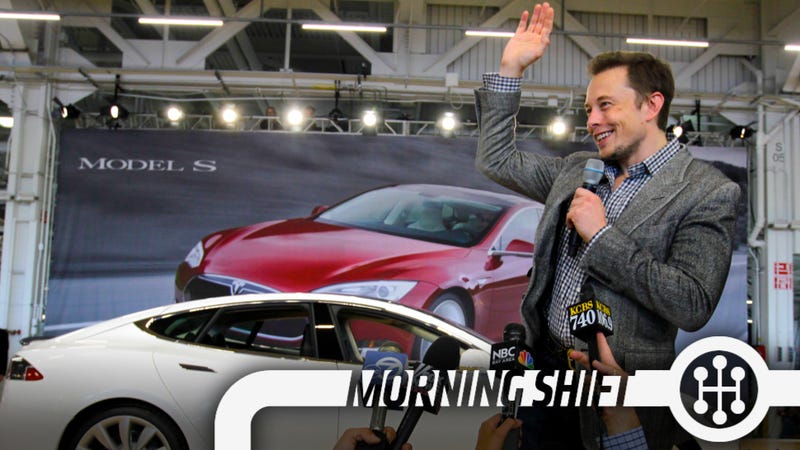 This is The Morning Shift, our one-stop daily roundup of all the auto news that's actually important — all in one place at 9:00 AM. Or, you could spend all day waiting for other sites to parse it out to you one story at a time. Isn't your time more important?
1st Gear: And There Was Much Confusion In The Land
It'll be interesting to see how the market reacts to the news of Tesla posting its first quarterly loss in… well… two quarters, as analysts expect them to do. I don't think this is a big deal, but let me speak to some certain groups:
Tesla Fanboys And Fangirls: Whoa, put the knife down! Oh, it's a $500 swiss knife made of recycled PBR cans? That's nice, but not relevant here. Relax, Tesla is a new company and has already lost a billion dollars, what's another few million? The company is expanding sales and production is ramping up. So far, demand hasn't waned, so there's not much to worry about.
Tesla Haters: If I were you, I wouldn't get super juiced up on schadenfreude and go on a stock-shorting spree. The fundamentals of the company haven't changed much, this is largely the leasing deal going into effect and the loss of those sweet EV credits. But, remember, Musk already told us the EV credit loss would happen. They're preparing for it.