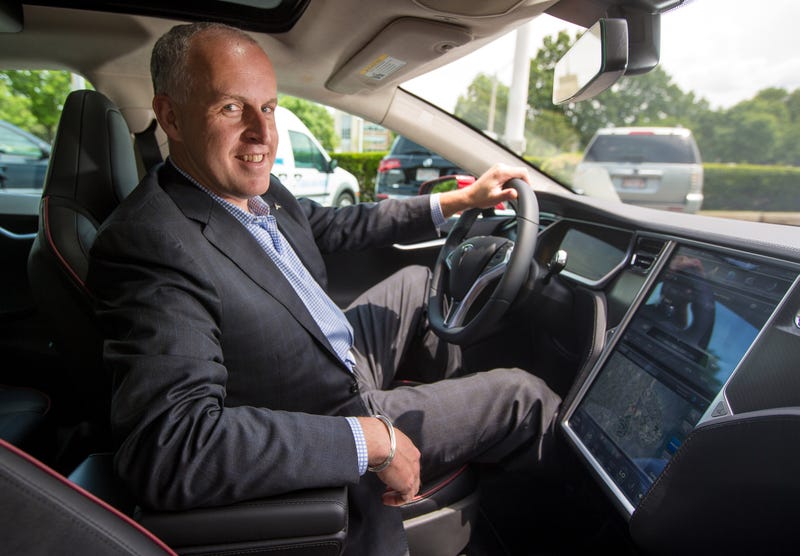 Tesla should be used to getting called out by other automakers by now—not that it doesn't dish out its fair share of industry trash talk from time to time. Now it's Diarmuid O'Connell, a business development executive, who basically called out the entire field of electric vehicle competition for being boring, claiming automakers are "probably really not even trying."

The Detroit News quoted O'Connell from his comments at the Center for Automotive Research Management Briefing Seminars, but he had more to say.
According to Automobile Magazine, O'Connell specifically called out the Nissan Leaf, BMW i3, Chevrolet Spark and Kia's Soul EV as being weak attempts to advance the state of electric vehicles, insinuating that these legacy automakers probably aren't interested in trying too hard to refocus their product lines.
From Automobile Magazine:
"In essence, they've delivered little more than appliances," O'Connell said at the Center for Automotive Research Management Briefing Seminars. "Now, appliances are useful. But they tend to be white. They tend to be unemotional."


Although he's happy automakers are making EVs, "I just wish they would do them better and faster," he said.
That's right, BMW and Nissan and Kia and Chevrolet, be more better and more faster.
Of course Chevrolet's answer to the 373,000 Tesla Model 3 reservations is the new all-electric Chevy Bolt, which has been claimed to get up to 200 miles of range for a price of around $30,000, after incentives. It's also planned to go on sale at least a year sooner than the first Model 3 deliveries are scheduled to happen.