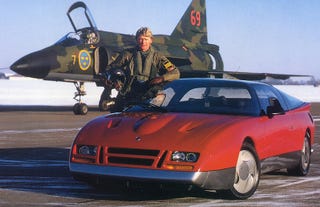 When customers pay more for your luxury car, they expect to get more in return. If they don't, a quick and painful demise is in your automaker's future.

---
10.) Cheap Platforms And Drivetrain Layouts
As a luxury carmaker, you might not have the full resources to completely redesign a platform. But if you want to attract buyers who actually care about what's under the hood, it'd probably be best not to have your $70,000 executive sedan torque steer like a savage.
It's no secret that all-wheel drive attracts buyers (at least here in the Northeast) and for those of us that want a something a little more sporty or performance oriented, a RWD option is a game changer.
Suggested By: EL_ULY
---
9.) Cheapened Materials And Build Quality
If your products begin to become less reliable, your titanium trim ends up replaced with poorly-coated plastic, and your hand-stitched leather gets dropped in favor of cheap leatherette, your customers will notice. They will not be pleased. There's no room to drop the ball in quality when a competitor at the dealership next door offers better for less.
Suggested By: cazzyodo
---
8.) Brand Dilution
It's totally cool to have cheaper, entry-level models that help your brand appeal to a lower-income buyer, but be careful! Going downmarket dilutes your brand's overall reputation. It's "bad looks," as the kids say.
Suggested By: Green Pig
---
7.) Lack Of Innovation
Separating your brand and lineup from the rest of the crowd can give your potential buyers a reason to have interest in your models. Create something new, interesting, and eye-catching. It might not be easy, but it'll probably be worth it.
Suggested By: StylistCC
---
6.) Lack Of Product Differentiation
Some luxury brand lineups have consisted of nothing poorly badge engineered versions of cheaper cars from a sister brand. Sometimes, somehow, they can get away with this. Keep it up and keep the models almost exactly alike, though, and buyers will quickly realize you're not worth what you charge. Seriously, there are only so many morons on this planet that will pay a premium for just a name.