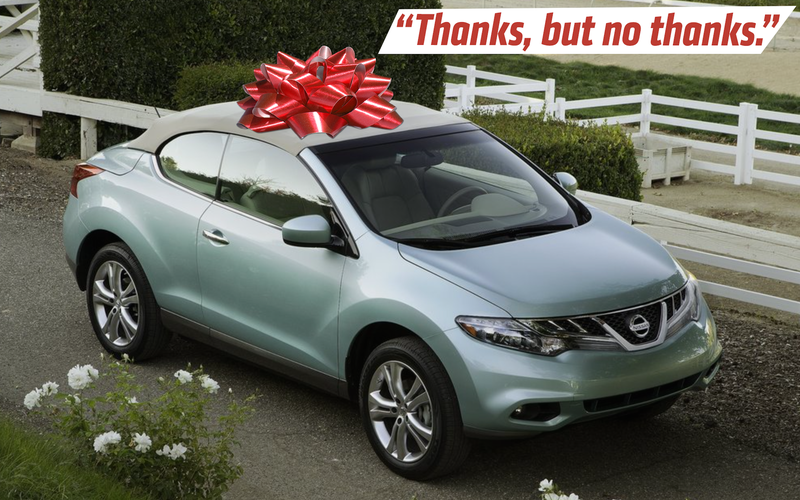 A free car is something that can be pretty hard to say no to, especially if the offering is anything near half decent. These are the ten cars that leave Jalopnik readers saying, "well, you tried. I guess."
---
10.) Nissan Murano CrossCabriolet
If I was gifted a Nissan Murano CrossCabriolet, I would undoubtedly be seriously bothered throughout the whole (hopefully short) period of ownership with thoughts like "why in the world would someone drop $42,000 (or more) on this? Why, why, why, why, why? Why couldn't they've thought of all the other used car alternatives for the same price?" It'd be a stressful time.
Even if it didn't look hideous and the price wasn't completely over the moon, the CrossCab's inefficient and relatively comparatively low-output V6 is really nothing special. Nor is the below-average interior, or anything else that this car might try and boast about.
Suggested By: Vlan1, Photo Credit: Nissan
---
9.) Youabian Puma
Being gifted a Youabian Puma must be the equivalent of being gifted an extremely ugly sweater from a grandparent and being forced to wear it in public to display your love and appreciation. At least, as a Puma driver, you'd definitely stand out and be unique.