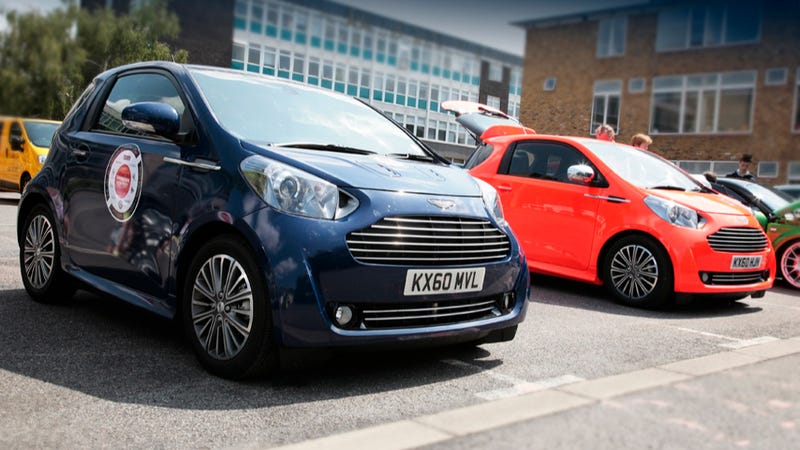 We've all done embarrassing things, I'll be the first to admit that. Thankfully though, our embarrassments are easily untagged on Facebook or fade into memory, instead of lurking and rusting on the streets for the next few decades. Carmakers, unfortunately, don't have that luxury.
Now this list isn't cars that were bad in general, or poorly constructed. If that were the case, we'd be including whole swaths of British Leyland. This is about brands that should have known better, and cars that no one will speak of in polite company for decades to come. Many of these cars were built with good reason at the time, but that doesn't mean they should've been made.
In fact, the lesson taken from many of these cars is "desperation is no excuse."
---
10.) Chevrolet Lumina Monte Carlo Z34
The Chevy Monte Carlo nameplate is a storied one, with a line of V8-powered coupes heading back to 1970. In 1995, GM brought it back for a two-door based on the Chevy Lumina and powered by a 3.8 liter V6 that somehow managed to only produce 210 horsepower and a bench seat in the front. 210 may sound like a lot, but it sure didn't feel that way:
Ahh yes, the Monte Lumina Carlo "Z34" with about 50 horsepower and the turning radius of the Exxon Valdez. Interior falls apart within 10 minutes of being delivered, rides like a truck, handles like a bobsled on asphalt, changing the battery involves removing structural elements and the windshield washer fluid reservoir, the seats are atrocious, the steering wheel feels like a marshmallow, there's no headroom, it sucks on gas, it's slower than frozen dog shit, and it's ugly as cardinal sin. The epitome of late 90's GM cars.

Fuckin' A...what a piece.
Suggested By: sammyjay, Photo Credit:Wikicommons