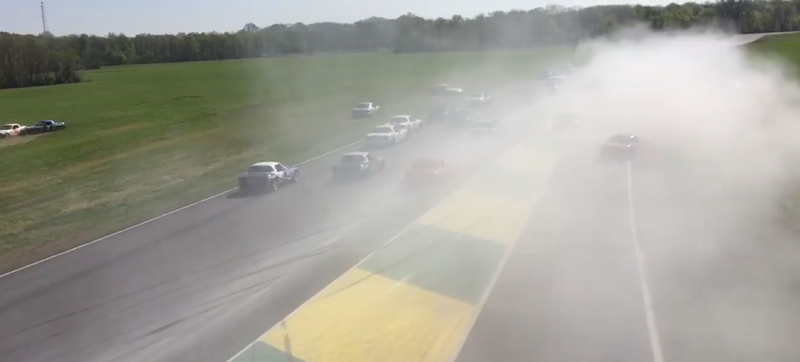 A car in an earlier race at this weekend's SCCA US Majors Tour at Virginia International Raceway blew its engine, spewing assorted fluids all along this section of track. Oil dry should soak that right up, right? Sure, but when a tight pack of Spec Miatas hit the oil dry afterwards, it just added to the carnage.
"Okay, so if I buy a race car, how do I get to race it?" If you're looking to enter the wide world of club racing, you'll need to get a racing license first. While every group has its own process for licensing, they all usually recognize the two main groups' licenses: NASA and SCCA.
Spec Miata has become insanely popular, and we see many, many SM veterans racing in the 24 Hours Of LeMons. To hear them tell it, they've come to show us what real racing is about…
Interested in maintaining teams and competition in a bad economy, the FIA will move the World Rally Championship to a Super 2000 Spec car with optional control turbochargers in 2010.