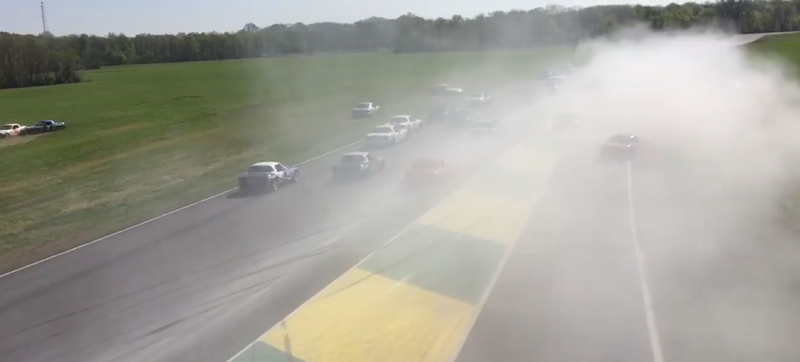 A car in an earlier race at this weekend's SCCA US Majors Tour at Virginia International Raceway blew its engine, spewing assorted fluids all along this section of track. Oil dry should soak that right up, right? Sure, but when a tight pack of Spec Miatas hit the oil dry afterwards, it just added to the carnage.
It's been a good year at Classic Car Club Manhattan. A healthy dose of racing, in many different flavors, kept us on our toes during the summer months. While off-track we were busy driving the GT40 through tunnels, exploring the countryside in search of the ever-elusive 'perfect road', and destroying jbh's GoPros.
Team Triple C Racing is Classic Car Club Manhattan's first racing division. The effort has been spearheaded by Adam and JJ, but it's a true team sport. These guys have now completed their first season of SCCA SM racing, and it's been a real journey. Throughout the season they replaced countless tires, brakes, and…
Spec Miata has become insanely popular, and we see many, many SM veterans racing in the 24 Hours Of LeMons. To hear them tell it, they've come to show us what real racing is about…
Interested in maintaining teams and competition in a bad economy, the FIA will move the World Rally Championship to a Super 2000 Spec car with optional control turbochargers in 2010.