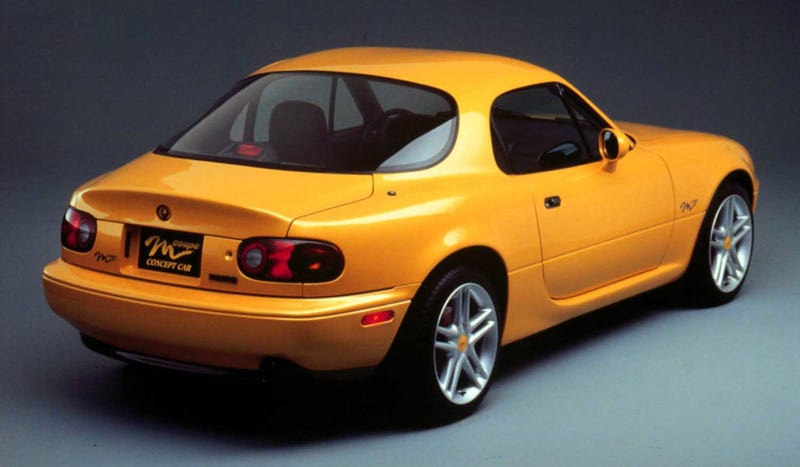 The Miata is, by definition, a roadster. But ever since the M Coupe concept debuted in 1997, the people have been thirsting for a Miata Coupe like a swan thirsts for whatever it is swans drink. And if Automotive News is right, we're getting that coupe. Get ready swans.
In their look at what's coming from Mazda, they drop a few little nuggets about the new Miata, which we'll see in the flesh for the first time next week.
They expect that the Miata will shrink back to first gen proportions (YES), will have a 2.0 liter SkyActiv engine (SURE), weigh 2,100 pounds (OH FUCK YEAH), and have a six speed manual (DUH/YES/HECK YEAH). We've heard items of this ilk before, but as The Truth About Cars points out, Automotive News' Ryan Beene, who has covered Mazda in depth, is rather reliable. This is a good thing.