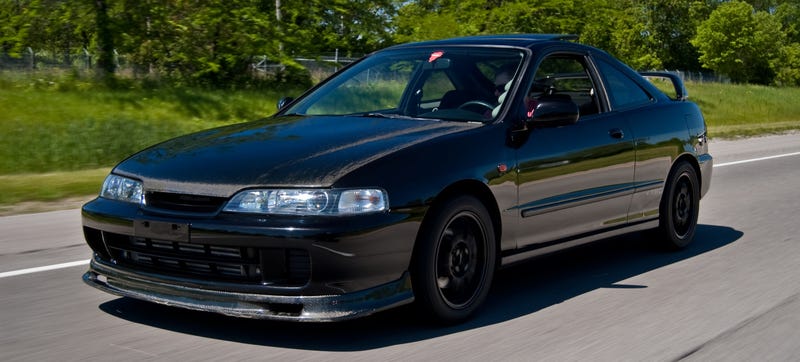 I've decided to devote today's column to that dreaded Craigslist ad. You know the one I'm talking about.
FOR SALE, it starts off, innocently enough. Drawing you in. Enticing you, the 2 a.m. car shopper, as you browse Craigslist in your underwear. 2008 MAZDASPEED3. Now you're really excited. You pause for a second. You stop chewing your Pringles. "Imagine the possibilities!", you think. Stick shift. 263 horsepower. Hatchback. That cool hood bulge. It's everything you could possibly want. And then you see those dreaded words: OVER $20,000 INVESTED.
The owner then meticulously lists every single part he's ever added to the car, sort of like this:
- CUSTOM HOOPELBARK AIR FILTER
- STAINLESS STEEL POOVELFLAUST EXHAUST (sounds like a RACE CAR, or at least a NORMAL CAR with an exhaust leak!!!)
- STAGE 4 POWER KIT
- STAGE 5 INTERIOR KIT
- STAGE 6 EXTERIOR KIT
- STAGE 7 LIGHTWEIGHT OWNER'S MANUAL
- CUSTOM AARDVARK RACING LOWERING SPRINGS (don't worry, car will clear most road hazards such as toothpicks and leaves)
- VERY EXPENSIVE WHEELS THAT ACTUALLY WEIGH MORE THAN THE STOCK ONES BUT I BOUGHT THEM BECAUSE THEY'RE TEAL
- LIGHTWEIGHT KEY (I lost the remote and I only have the valet key)
- FAMILY OF RARE BRAZILLIAN SPIDERS ADDED TO CRANK CASE TO SUCK OUT THE SLOW
By then, you already know what's coming, but you scroll down to the bottom anyway, just to see it. I know a 2008 MazdaSpeed3 is only worth $13,000, says the seller, talking about those normal ones; the ones that don't have cool racing seats ("Seat belts not currently installed, but I have them in a box somewhere in my basement"). But with all my mods, this one is a STEAL at $29,500.
And then you click away, dejected, knowing that maybe you would've bought this car, if only the seller wasn't currently pushing a 7 on the highly scientific "One to John Hinckley Jr. Scale of Crazy."
And this leads me to the point I'm trying to make today, which is: modifications don't add value to your car. The idea from this column came from Jalopnik reader Thebloody can into Overlanding, who posted an Oppositelock article about a 2004 Land Rover Discovery he found on Craigslist. Now, this was a nice Discovery. It was a clean Discovery. It was a well-modified Discovery, with a lift kit, and a snorkel, and a Kenwood KDC-BT948HD and a Cobra 75WXST, and a Schumacher 1-12S-CA, all of which might be completely made up, for all I know.