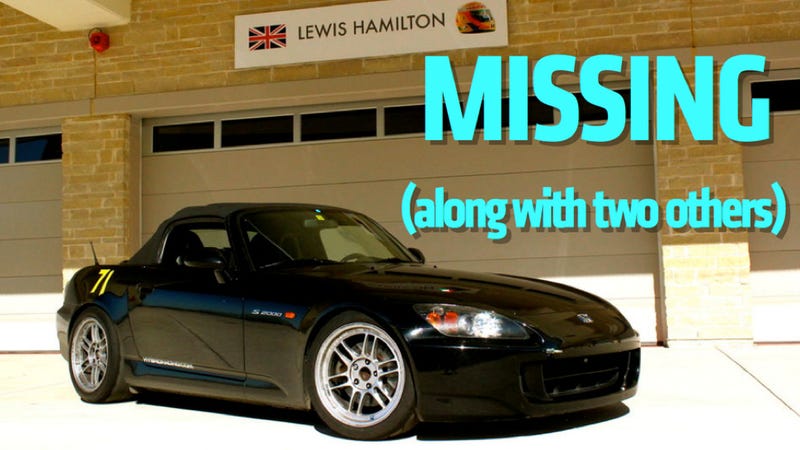 Internets, assemble. Not one, not two, but three S2000s have been stolen in the Houston area in the past two days. There may be others — these are just the ones I know of via those who've posted about them. My advice? Hide your S2K if you're in Houston.
S2000s are somewhat notorious for occasionally being totaled when the front seats get stolen, so to say that most owners are very protective of their cars would be an understatement. To have three go missing in the same week is going to raise more than a few eyebrows.
This might be Patrick's fault.