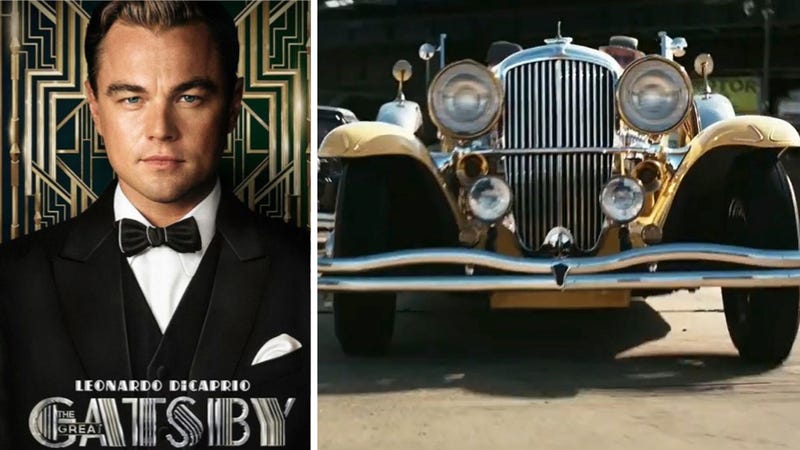 The Great Gatsby, a film that depicts all that was beautiful and not so beautiful about the 1920s, debuts this weekend. Part of what made the whole era so grand, however, was not the money that would never stop or the incredible music that seemed to flow from everything, but the cars that the monied class drove.
I actually went to see The Great Gatsby in an attempt to document all the cars that were featured. Just in case, I also contacted Warner Bros.' media folks in the hopes that they would provide a list of the vehicles that made an appearance, if for nothing but for the sake of accuracy.
They insisted there was only one.
That's not a joke. In a surreal e-mail exchange, they could only speak of one car, Jay Gatsby's "custom Duesenberg," regardless if I asked about the others. A list was not forthcoming. Did they see the same trailers I did?
No matter, as I was off to the movies.
There were indeed Duesenbergs, at least two of them, as well as a Packard, a Buick, probably a Dodge, a Victoria Brougham, and most certainly a Rolls-Royce. There were absolutely more than that, as you can see above, but most were seen in brief glimpses and quick cuts, making positive identification a bit difficult, to say the least. If you're sure of what you've seen, please feel free to add them to the comments.
That being said, there are even greater and more beautiful cars from that era that have never made an appearance in cinemas. Unbound by restrictions of tradition, conventional thought, or safety regulations, style was allowed to run wild.

In honor of that illustrious decade, here are five cars you'll want to drive if you want to be just like Gatsby himself and how much you'd need to pay for them today. Hoover was president, the stock market was boiling over, and what was the worst that could happen?