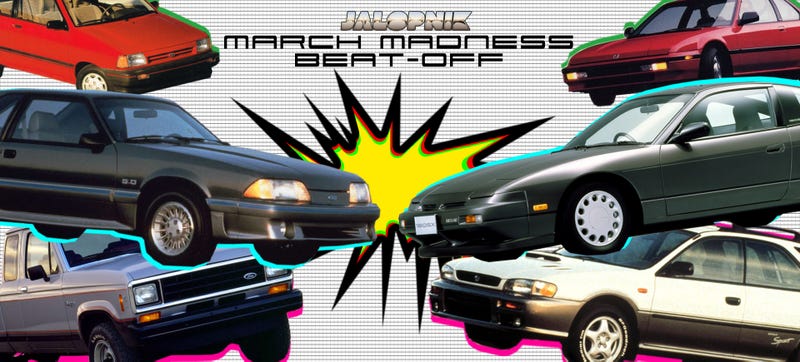 Rust, we do not fear you. We embrace you. We welcome your coming with wads of benjamins and dreams of budget rallycross.
In rounds one and two, all of you dirtbags voted on 16 pairings in a day. now we're backing that off to just eight votes, so think carefully. And you Festiva fans, brace yourself for some serious voting action.
Catch up on the intro post to explain everything right here, and catch up the results of round two's votes right here.