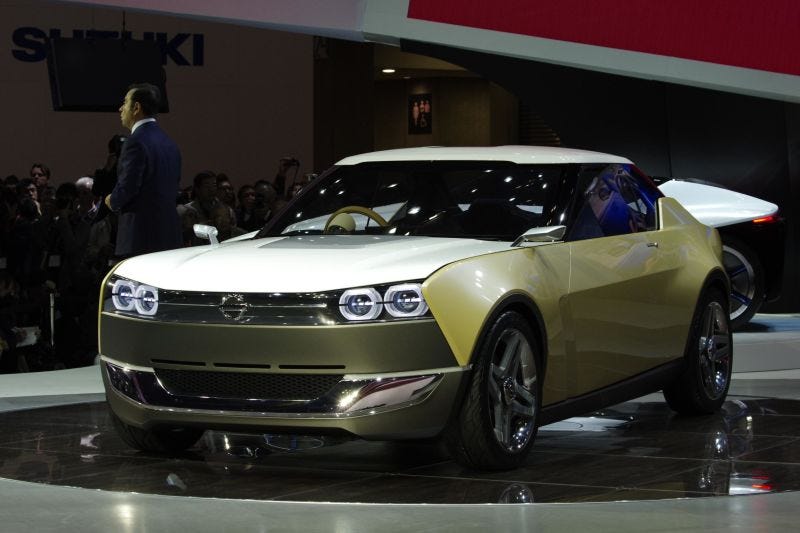 Renault-Nissan CEO Carlos Ghosn, in response to a question from Roadshow, claimed that sports cars are still important despite sinking sales because "they are a testimony of technology and of the brand." It's a nice sentiment, but it rings hollow considering Nissan's current lineup of outdated sports cars and terminated concept cars.

Here's the quote from Roadshow's article:
While [Ghosn] doesn't forecast robust sales ahead, he took pains to highlight the importance of such models "because they are flagships. They are a testimony of technology and of the brand."

Part of that is due to the fact that "premium cars and sports cars probably represent 90 percent of the media coverage, even though they represent 10 percent of the sales of the industry," said Ghosn.

Ghosn was also quoted saying, "we're going to continue to develop sports cars because it's so important for the storytelling."
When, though?
The now-ridiculously overpriced Nissan GT-R, the brand's flagship, is nearly a decade old, with only an ugly concept car and rumors of hybridization lending any hope that it still has a future.
The brand's other sports car, the 370Z, is also now seven years old. That's not an unusual life-cycle for a car, but considering Nissan recently reportedly killed the extremely popular retro, inexpensive, rear-drive IDx concept car last year, there doesn't seem to be a replacement for the Z coming anytime soon.