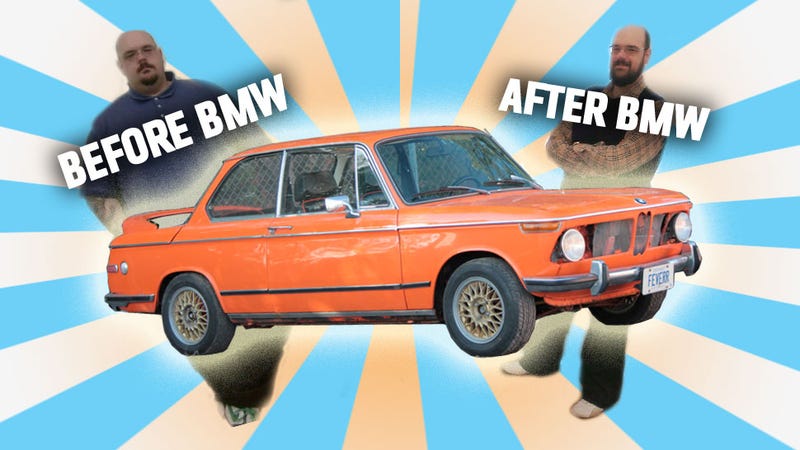 Being overweight sucks. One of the suckiest parts is that it places restrictions on what you can physically do. It makes living with many cars unbearable and working on them nearly impossible. One Jalopnik reader decided he had enough missing out on fun cars because of his weight, so he did something about it.
Reader PRPLHAZE, real name Jason, was 6'4" and 535 pounds. Sure, he's very tall, but 535 is still a lot to carry around. And that stature didn't let him get into most fun cars. For a car guy, that cut deep.
Jason didn't even need to lose weight for his health. He says that his blood pressure even made his doctor jealous. The problem was the back pain and ankle pain. He decided it was time to take weight loss seriously. Losing 260 pounds isn't easy, but he accomplished it. Jason tells me that in March 2010, he weighed 535. He got down to 430 just before having weight loss surgery, and is now at 273 pounds. That's a staggering 262 pound loss.