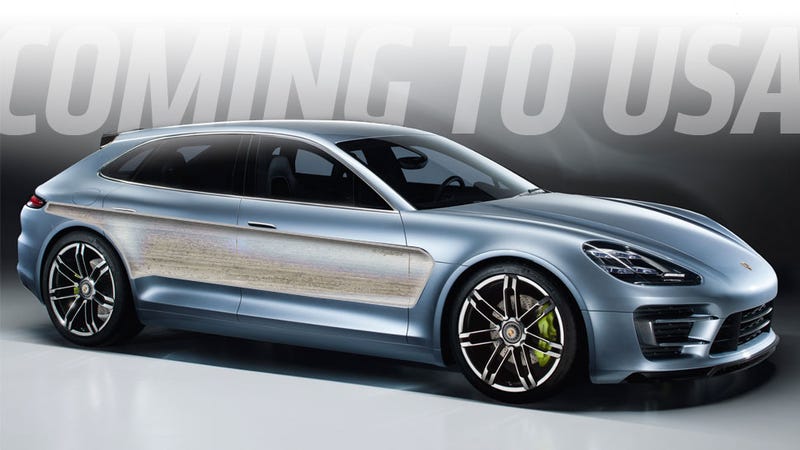 If you like to haul two important things, lumber and ass, boy is today a good day for you. That's because Porsche has confirmed that there will, in fact, be a wagon variant of their next-gen Panamera, and that wagon variant will be sold in the US. We'll just have to wait a little bit.
The redesigned Panamera sedan (well, really hatchback) will be coming to your local Porsche bodega early next year, according to Automotive News. The wagon, it seems, won't be here in 2017, and Porsche North America CEO Klaus Zeller is asking us to be patient in what may be the most passive-aggressively annoyed-sounding quote I've heard in quite a while:
"We have to have some patience for [the wagon] to arrive in the U.S. But we are confident that this car will be well received here, despite the fact that this country doesn't really like hatchbacks or wagons."
There's been a number of test mules driving around with very upright, Kammback-like rears that certainly do suggest wagon-hood, though those are likely heavily disguised, and the production car is much more likely to resemble Porsche's 2012 concept car, the Panamera Sport Turismo.