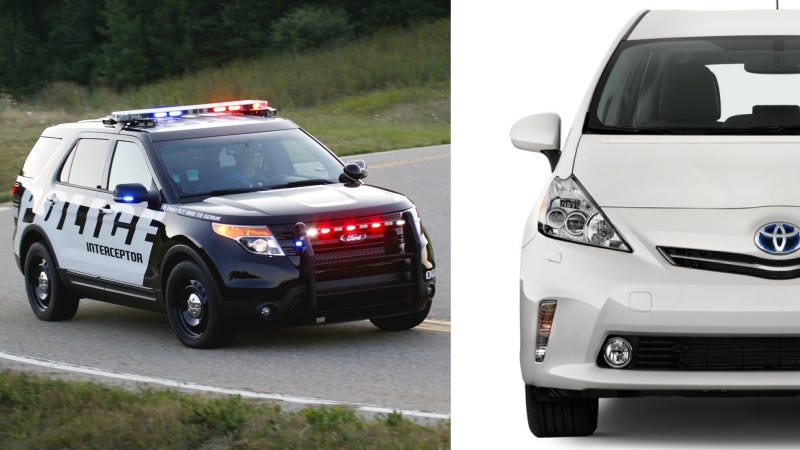 Could you ever take a Toyota Prius with flashing red and blue lights in your rear view mirror seriously? I don't think I could, but the mayor of Seattle thinks the hybrids would be a great option for his city's police department. The cops, unsurprisingly, do not agree.
According to Seattle's The Stranger, the city — like many others — is trying to sort out exactly what car will replace the venerable-but-discontinued Ford Crown Victoria in its police fleet. The city has identified several possible Crown Vic replacements, but the police claim the decision has already been made from on high.
In the November issue of the Guardian, the newspaper of the Seattle Police Officers' Guild, a sergeant wrote that the winning vehicle was the Ford Explorer Police Interceptor, which a lot of departments are opting for these days. But he says outgoing Mayor Mike McGinn wants Priuses instead.