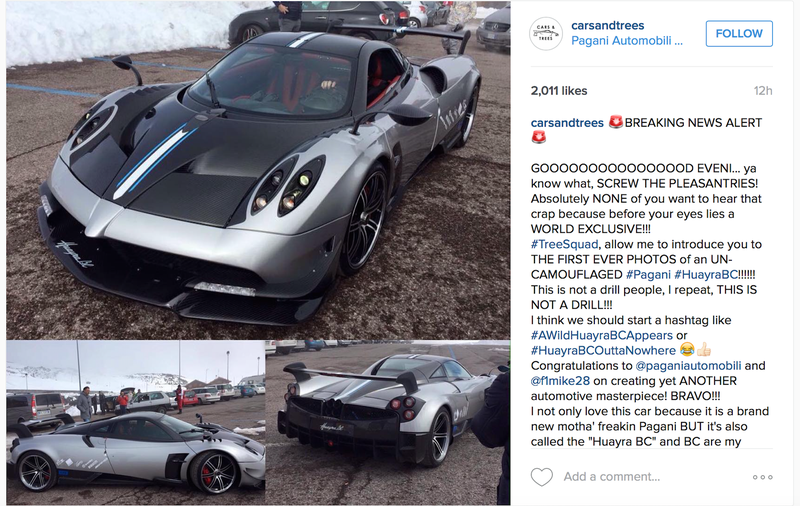 There isn't much to know about the new Pagani Huayra BC just yet, but a few shots posted—and some now deleted—from this weekend might have just leaked its new looks over a month in advance.
The photos above come from @carsandtrees on Instagram, and the post is still up for the time being. The post claims that the owner of the account is unaware of who took the photos, and it's also unclear where the vehicle is.
These photos aren't technically the first look we've gotten at the Huayra BC, if this is indeed it. The Huayra BC recently took a trip to Italy for testing, and it made for a good photo shoot—in that dreaded camouflage wrap we all know so well, of course.