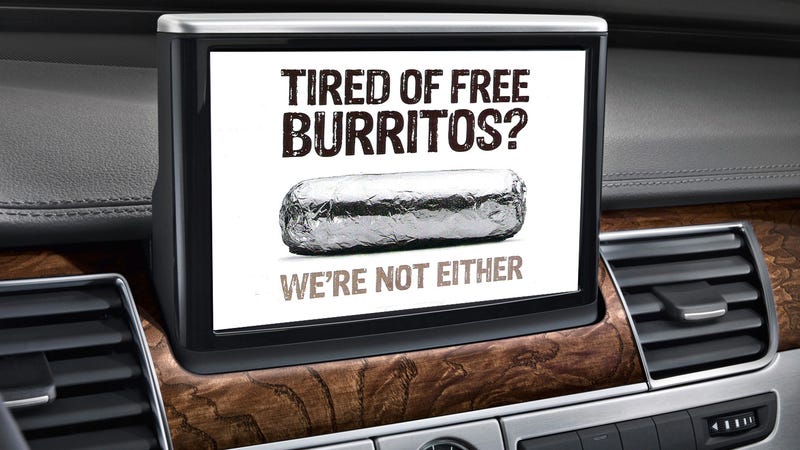 Google makes money off ads and Google wants to infiltrate your car. You know where this is going, and now there's an SEC filing to prove it.
In a letter to the Securities and Exchange Commission last December, Google attempted to justify why it shouldn't have to disclose revenue coming from mobile devices. In short, it's because the definition of "mobile" is constantly evolving. It's not just tablets and smartphones, but a host of new and unreleased technologies that are slowly creeping into our lives.
To that end, Google's filing states:
Our expectation is that users will be using our services and viewing our ads on an increasingly wide diversity of devices in the future, and thus our advertising systems are becoming increasingly device-agnostic.
More specifically, Google says that, "a few years from now, we and other companies could be serving ads and other content on refrigerators, car dashboards, thermostats, glasses, and watches, to name just a few possibilities."